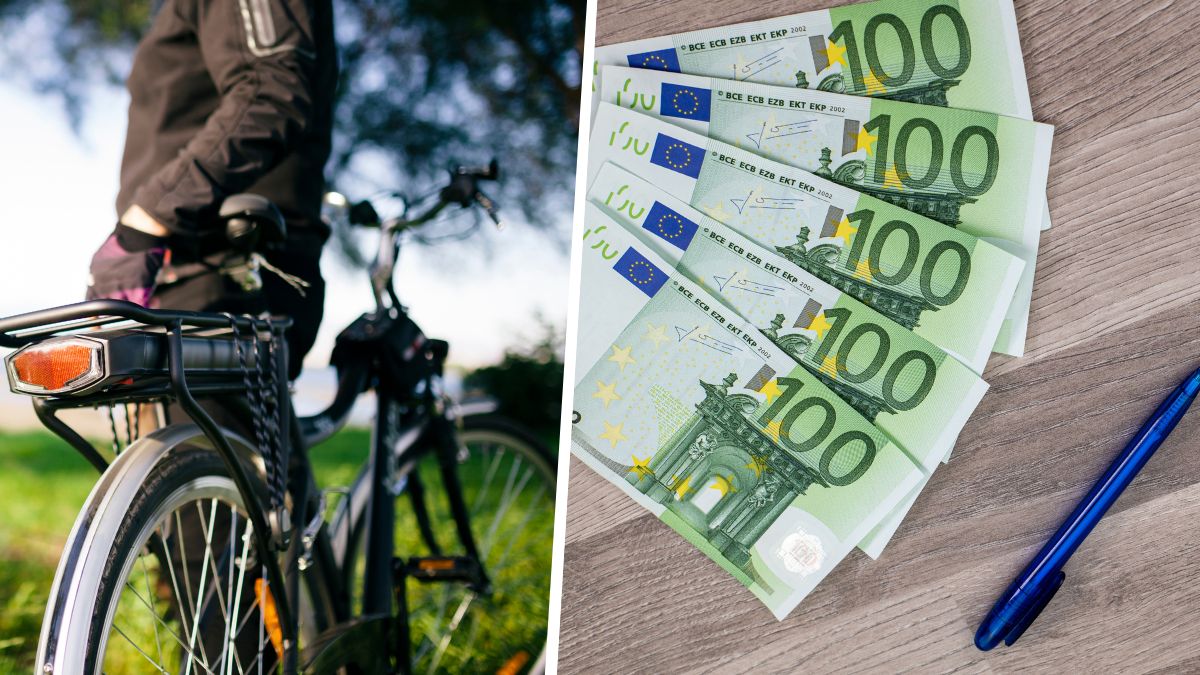 If you own a bicycle and use it to go to work, you can request a bicycle bonus upon purchase.
Having a bicycle can pay you a lot. In 2023 the government decided to reward those who have done or those who will buy this means of transport.
Having a bicycle can pay you a lot
In France, since 2021, there has been a strong growth of the bicycle market in France. Valued at 3.4 billion euros, the latter has then increased by 43% in the last two years.
The bicycle, in fact, is essential compared to other means of transport. And its largely thanks to the electric bicycle. The health crisis of recent years has therefore encouraged the French to use this means of transport.
Concerned about environmental awareness, the French have decided to prioritize cycling. And made in France has the wind in its sails.
Almost 650,000 Made in France bicycles were sold in 2020 compared to more than 800,000 the following year. This represents a growth of 25%. In 2022, according to initial estimates, over a million bicycles have been produced and sold.
As Velco.tech colleagues point out, VAE's share in French production "rises to 44% in 2021 against 50% in 2022", or half of production. VAE or electrically assisted bicycle is the new industry leader with 660,000 VEAs sold in France in 2021.
A record figure that places the electric bike in first place in sales. Furthermore, the growth of the VAE market is all the more impressive and should continue on this momentum, allowing for an increasingly accessible selling price.
Assistance for the purchase of your two-wheeler
You probably didn't know it, but in 2023 the State will be able to grant you aid to finance your bike. Indeed, you have until 31 December 2023 to apply.
Thus, you will be able to take advantage of it financial aid for the purchase of a new bicycle, electric or not. As fuel prices rise, more and more French people are turning to cheaper alternatives.
The state has therefore been financially supporting French people wishing to buy a bicycle for several years. This financial aid strengthened in August 2022.
From 1 January 2023 the state has introduced a bonus for encourage you to buy a new bike. To find out if you can take advantage of it, there are several rules to follow.
In fact, bike assistance is assigned based on your resources. The state will then build on your baseline taxable income listed on the first page of your tax return. If your RFR is less than or equal to 6,358 euros, you can access various aids.
The first is a subsidy of 40% of the price of a new bike without electric assistance, within the maximum limit of 150 euros. You can also request help equal to 40% of the price of a new pedal assisted bicycle (VAE). If your RFR is between €6,358 and €14,089, you can access similar aid.
A bike for everyone thanks to a push from the state
Also in this case the State grants aid equal to 40% of the price of a new pedal assisted bicycle (EVA). Within the maximum limit of 300 euros. Note that the aid of 1,000 euros it can also be open to companies, associations and communities.
And know that another device is open to people who send an old vehicle that has been sitting for more than a year for scrap. In fact, the affected vehicles are cars or vans from before 2006. For petrol engines.
And this is for cars before 2011 for diesel powered cars. In this case, the premium is equal to 40% of the purchase price of a pedal assisted bicycle (EVA). Within the limit of 1,500 euros if your reference tax income is between 6,358 euros and 22,983 euros.
Then, within the limit of 3,000 euros if your reference tax income is less than or equal to 6,358 euros. Or if you are disabled. To enforce your rights once the bike has been purchased, you have 6 months to visit the primealaconversion.gouv.fr website.
After completing a form with the required documents including the bike invoice, an identity document. Your latest tax alert. And a proof of address, you will get a reply as soon as possible.
Source: Money Vox