Today we are preparing a super special recipe twisting a great classic, here are the Raisin and Almond Muffins, so special perhaps that you have never tried them.
You can't give up muffins, the most practical and enchanting recipe on the web, from the basic recipe you can really treat yourself by realizing the most delicious ideas. Delicious both sweet and savory and you can even dare by varying the ingredients of several recipes, customizing it with the one you prefer creating your favorite. With today's one you can really surprise, here are the Raisin and Almond Muffins, so special maybe you've never tried them.
They are prepared as always in a few minutes, to make the particular dough and the finely chopped mixture of raisins and almonds of course, in addition, however, we will add a touch of cocoa and some mint leaves to make the final result even more special and particular. So sweet as always but special like never before. Let's prepare them together step by step and in no time you will have a flawless chef-proof result.
Try the most mind-blowing blend ever, this recipe will truly leave you speechless
So how about trying them? Attach the apron, follow the instructions and in no time you will have an impressive result. Let's start right away.
Read also: Mascarpone and banana muffins, more delicious than ever
Also Read: Fluffy Pumpkin Almond Muffins Really Special You Have To Try These Now
Preparation time: 15 minutes
Cooking time: 20 minutes
Ingredients for about 12 muffins
350g flour 00
200g almonds
125 g raisins
200g sugar
1 tablespoon unsweetened cocoa powder
150g butter
190ml milk
3 mint leaves
5 eggs
20 g baking powder
50ml orange juice
Grated orange zest
For decoration
classic and peeled almonds to taste
250g whipped cream for desserts
mint leaves to taste (optional)
Preparation of Muffins with raisins and almonds
To start preparing these particular muffins, take a bowl and using an electric whisk, work the egg yolks with the sugar until the mixture is light and fluffy, that is to say that it has tripled in size. Gradually add the melted butter and the sifted flours, the baking powder, the milk and the orange juice slowly, mix all the ingredients well in order to have a homogeneous and smooth dough.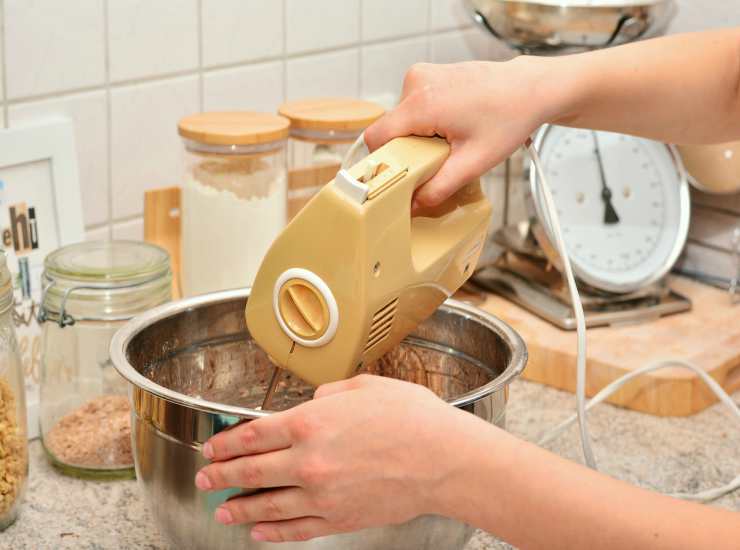 Finely chop the raisins, previously soaked in cold water and then pressed well in the blender, add the almonds, cocoa and mint, form a paste and add it to the mixture, mixing with a whisk. Then add the egg whites to the mixture, previously whipped until stiff, using a spatula and make movements from bottom to top, this way the egg whites will not separate and you will have a fluffy and fluffy dough.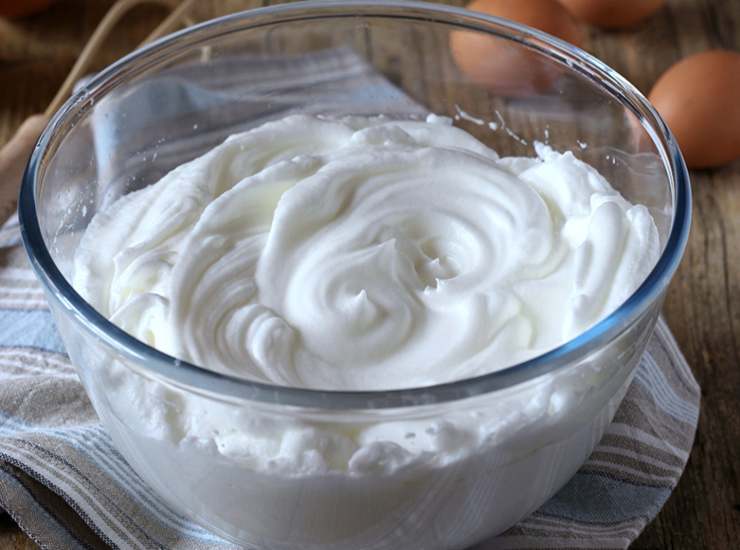 At this stage, butter and flour noodle molds, pour the mixture inside and fill them 3/4 full. Bake them in a preheated oven at 180 degrees for 20 minutes, always do the toothpick test, as every oven is different, to make sure the inside of the cake is really dry. When they are ready, take them out of the oven and let them cool. Then decorate them with whipped cream, almonds and mint leaves. Enjoy your meal.
To stay up to date with news, recipes and much more, continue to follow us on our profiles Facebook And instagram. If, on the other hand, you want to take a look at all of ours VIDEO RECIPES you can visit our channel Youtube.