If you want to make your Sunday a special dish, prepare this essential, here are the cinnamon and white chocolate rolls, for a delicious evening, this is exactly what you need.
Today we have for you a really delicious and very simple recipe for a delicious Sunday snack just what you need. Cinnamon and white chocolate rolls, a shocking mix of sweetness that you absolutely have to taste.
They are prepared without anything and you can be sure that if you follow the recipe step by step, you cannot go wrong and they will be perfect. We will make a soft dough like a cloud spread and flavored with cinnamon and finally wrapped to give it this pretty shape of a giant pudding then divided into equal portions. After cooking, the white chocolate will give its wonderful and unexpected touch, in short, an essential recipe that will appeal to both adults and children.
Want to make your Sunday special? Prepare these little masterpieces and you will not regret it
So let's get to it right now to break down all the ingredients we need to create that delicate cloud of goodness, strap on the apron and get started right away.
Read also: Eggplant rolls with spaghetti and Sicily rules the table
Read also: Rosettes of soft and light Easter brioche to enjoy in company
Preparation time: 15 minutes
Rising time about 1 hour
Cooking time: 15/20 minutes
Ingredients for 12 servings
300g flour 00
150 g water at room temperature
45g butter
15 g brewer's yeast
70 g of sugar
3g salt
Milk to taste for brushing
250g white chocolate
Cinnamon to taste
Preparation of cinnamon rolls and white chocolate
To prepare this super fluffy recipe, pour the flour, sugar, yeast, water and cold melted butter into a bowl, start to work all the ingredients well and when the dough has started to compact, pass it on a rack lightly floured. Keep working for a while until you get a smooth and homogeneous dough, then place it in a greased container and let it rise covering the container with a little cling film, then place it in a preheated oven at 50 degrees then turned off leaving the light on, let it rise for about 30 minutes.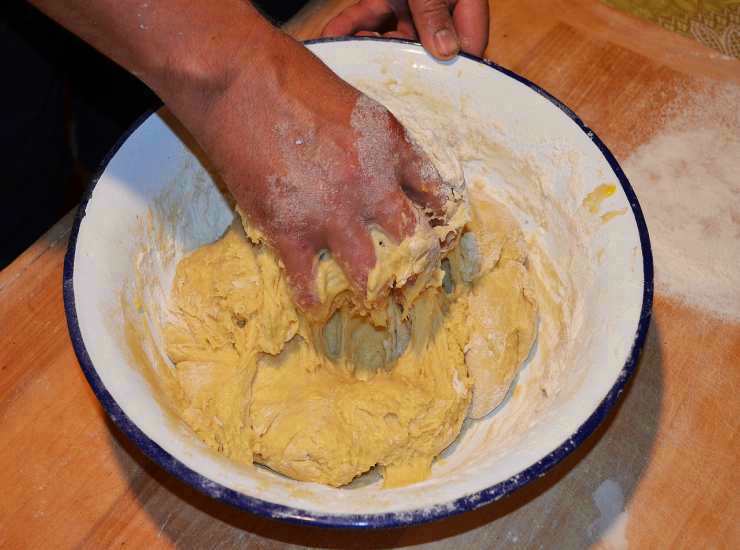 After the indicated rising time, take the dough back, knead it for just one minute, then roll it out on a lightly floured surface using a rolling pin. Sprinkle the surface with cinnamon and gently roll it up on itself, forming a large swivel, divide the dough into equal parts, cutting it with a smooth-bladed knife. lengthen each portion slightly, forming small sausages. Place them on a baking sheet lined with parchment paper and cover them with cling film. Let them rise as indicated above for the same time.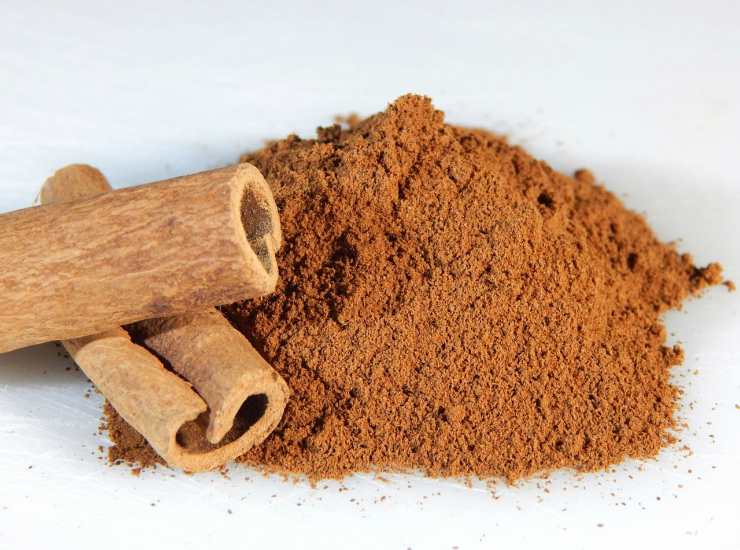 After the second rise, brush the surface with a little milk and finally bake them in a preheated oven in static mode for about 15/20 minutes at 180 degrees. Once cooked, take them out of the oven and sprinkle them with melted white chocolate, let them cool completely before unmolding them and serve them on the table. Enjoy your meal.
To stay up to date with news, recipes and much more, continue to follow us on our profiles Facebook And instagram. If, on the other hand, you want to take a look at all of ours VIDEO RECIPES you can visit our channel Youtube.