"Not only occasional products with a territorial connotation, but above all organic productions, in which the added value is given by the selection of ingredients. We work with Sicilian dried fruits for the production of nougat, creams, marzipan and classic almond milk, with family recipes inherited from previous generations. Recipes that over the years we have updated with the addition of new flavors, without however altering the production method". Thus Melissa Puglisi, commercial director of the Aruci brand, which she owns with her brothers Giovanni Puglisi and Ginella Puglisi.
Pictured, Melissa Puglisi
Melissa says: "We are very careful to establish a direct relationship with producers, we follow their supply chains and work with them. That is why it is important for us to say what we do, both our products and all the transformation behind.".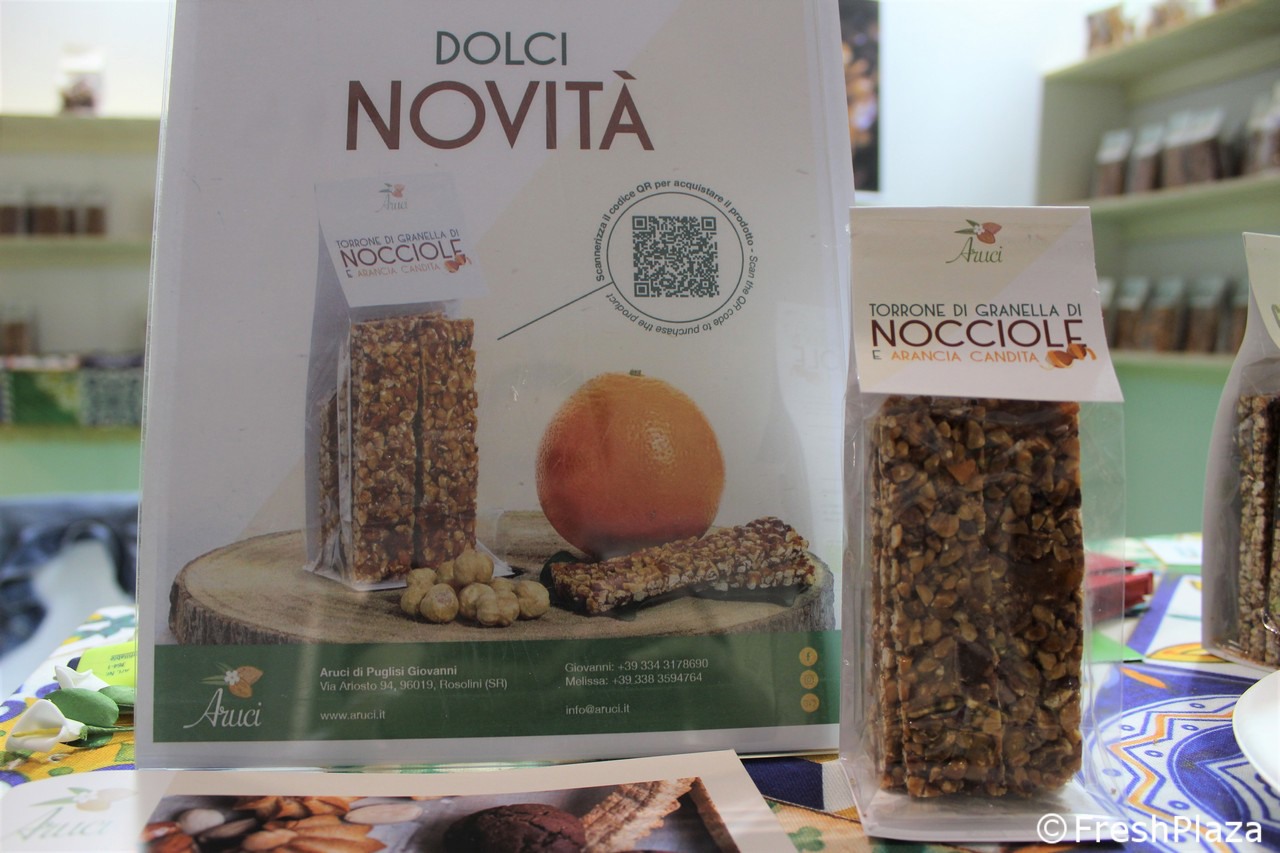 Aruci was officially born in 2015, but Grandma Giorgina's cooking always smelled of honey, caramelized sugar, almonds, hazelnuts and the famous sesame of Ispica already a Slow Food Presidia cultivated on about 20 hectares between Ispica and Scicli (RG), Rosolini and Known (SR). And it is in the midst of these delicacies that the heirs grow up: first the daughter Lucia then the three grandchildren Melissa, Ginella and Giovanni.
"I started by chance – explains the latter – During the holidays of friends and family, I helped my mother to prepare Giuggiulena nougat (this is how sesame is defined in the Sicilian dialect): a fine curly ribbon of sesame and honey.When she was involved in a charity event, I contacted her from Pavia, where I worked, to help her, and it was on this public occasion that – while I provided all information about the specialties we had prepared – I realized that my life was taking a 'sweet' turn and I moved back to Rosolini".
"The new product we brought to Sana 2022 in Bologna is Nebrodi's hazelnut nougat, enhanced with the addition of candied orange. A perfect taste alliance, which combines the crunchiness of hazelnuts with the softness of candied orange. Available in formats of 100 and 250 grams, it enriches the range which includes other artisanal specialties, including almond grain nougat with orange peel, cinnamon and cloves (formats: 100 and 250 g).
In the artisanal laboratory, old recipes take shape and local raw materials (sesame, almonds, pistachios, hazelnuts) are transformed into a variety of desserts: from nougat and carob biscuits, to the traditional "Facciuneddu", exquisite biscuits with rounded almonds, made with wholemeal soft wheat flour, almond flour (30%), brown sugar, honey, eggs, peel and lemon juice. And again the Mustazzoli, dry sweets of the Sicilian tradition made from concentrated grape must (50%), durum wheat flour, almond flour, chopped almonds and orange peel.
The range of biscuits is completed by Reginelle biscuits, crumbly and irregularly shaped, coated with sesame seeds, and carob biscuits, considered an alternative to cocoa for people with allergies or intolerance. Granelloso is a nougat with a unique taste, a synthesis of the best Sicilian dried fruits made with pistachio kernels, almonds, hazelnuts, mixed with honey flavored with orange and sugar.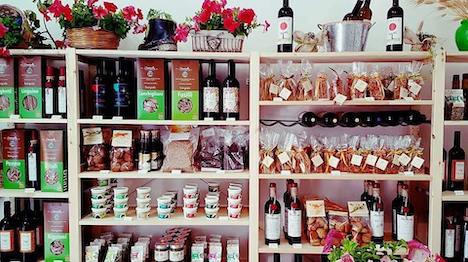 "Today our products can be found throughout Sicily and in Italian territory in specialized stores in Italy and abroad, especially in France, the Netherlands, Germany, with market shares that are increasing by year after year in other European countries. It is also thanks to the communication that allows us to tell the story of the territory and the participation in the most important fairs of the sector. Last week, on the occasion of the Sana fair in Bologna, we met new customers, even if the fair seemed a bit behind the scenes. For example, there were no big Italian organic brands. This proves that, for companies in general, it is a moment of crisis in the sector, certainly linked to a difficult climate aggravated in the post-pandemic period by the rise in energy prices and inflation".
For more information:
Aruci Sicilian sweets
Via Ariosto, 94
96019 Rosolini (SR) Italy
+39 338 3594764
[email protected]
www.torronesiciliano.it