Prepare the perfect Sunday lunch, the Fagottini di pancakes with mushrooms and chestnuts are so good and particular that you will surely prepare them often once you have tasted them.
Today the recipe is mouth-watering, we are going to prepare fantastic pancakes of pancakes with mushrooms and chestnuts for a perfect and typically autumnal Sunday lunch. They are prepared in a very simple way and are certainly innovative to say enough about the usual flavors.
We will do everything from pancakes with bechamel sauce, the filling is more mushrooms, chestnuts and a mix of fractured cheeses, the flavor is really amazing and for the period, they are really perfect.
We take advantage of what autumn offers us with a very special recipe
So all that remains is to follow the recipe in detail, step by step we will give you all the information you need and in no time you will get an irresistible result. Let's start right away.
Read also: Chestnut pesto, with this your dishes will be crazy
To read also: Autumn tart, the benefits of chestnuts combined with chocolate: an immediate fondant in the mouth
Preparation time: 1 hour
Cooking time: 20/30 minutes
Ingredients for the pancakes
500g whole milk
250 g flour 00
3 eggs
40g butter
For the stuffing
1 kg button mushrooms
500g chestnuts
1 clove of garlic
Parsley to taste
Extra virgin olive oil to taste
Salt to taste
Pepper as needed
About 80 g of Grana Padano
20 g pecorino romano
For the bechamel
1 liter of milk
100g butter
100g of flour
Nutmeg to taste
Salt to taste
Pepper as needed
Preparation of bundles of pancakes with mushrooms and chestnuts
To make this innovative recipe, start with chestnuts. Cut the flat part with a sharp knife, then place them in a saucepan covered with water, bring to the boil and cook for about 30 minutes. After cooking, drain the chestnuts and remove the skin and carefully also the skin that covers them if it should still get stuck in some places. Then cut them into pieces and set them aside.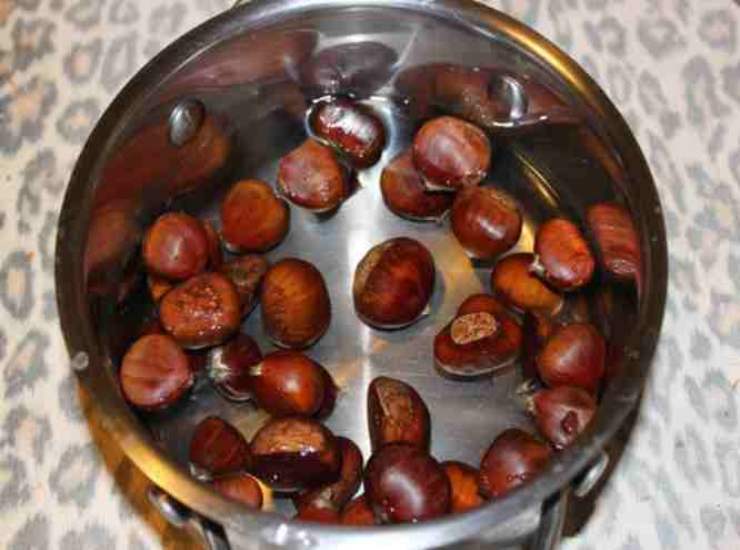 Crepes
Then prepare the pancake batter. Melt the butter in a bain-marie or in the microwave, let cool. Pour the eggs into a bowl and start mixing with a whisk. Once you get a frothy mixture, add the lukewarm liquid butter and the milk, mix vigorously and continuously add the sifted cornstarch. Grease a frying pan with a little butter and cook the pancakes, pouring a ladleful of batter at a time. When the base is golden, flip and brown the opposite side as well. After cooking, set aside.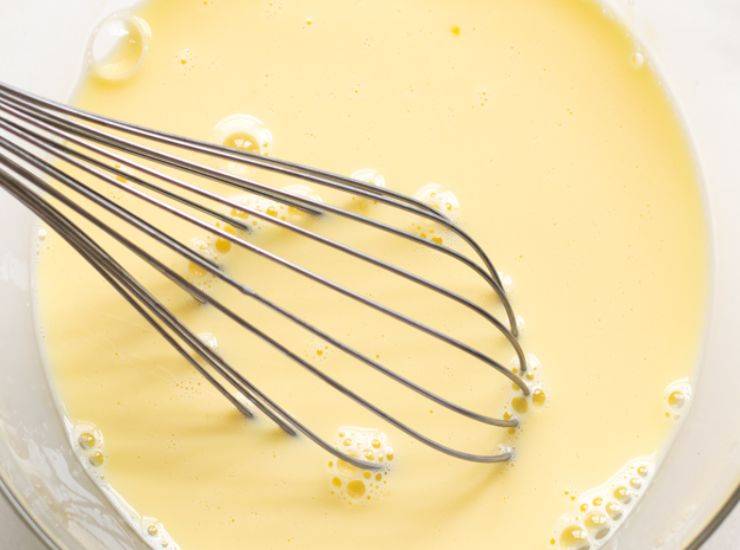 Mushrooms
Continue to clean the mushrooms after washing them thoroughly and cutting them into pieces. In a skillet, brown a clove of garlic in a little extra virgin olive oil, add the mushrooms when they are golden and cook over medium heat for about 10 minutes. Continue adding the chestnuts, season with salt and pepper and sprinkle with chopped fresh parsley. Continue cooking for 7/8 minutes.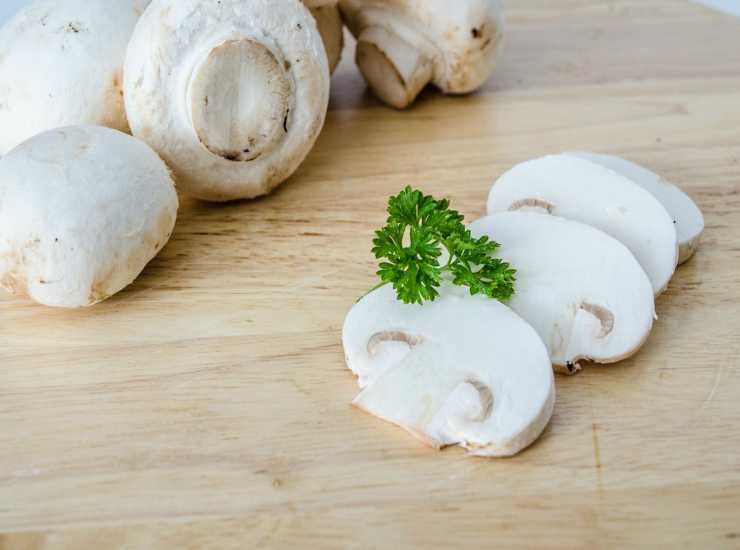 Bechamel
Finally, prepare the béchamel by melting the butter in a saucepan, add the flour and mix well to create a paste. Proceed by slowly incorporating the hot milk, stirring vigorously at first, then when the mixture is used, add the rest all at once. Leave to thicken and add a pinch of nutmeg, salt and pepper.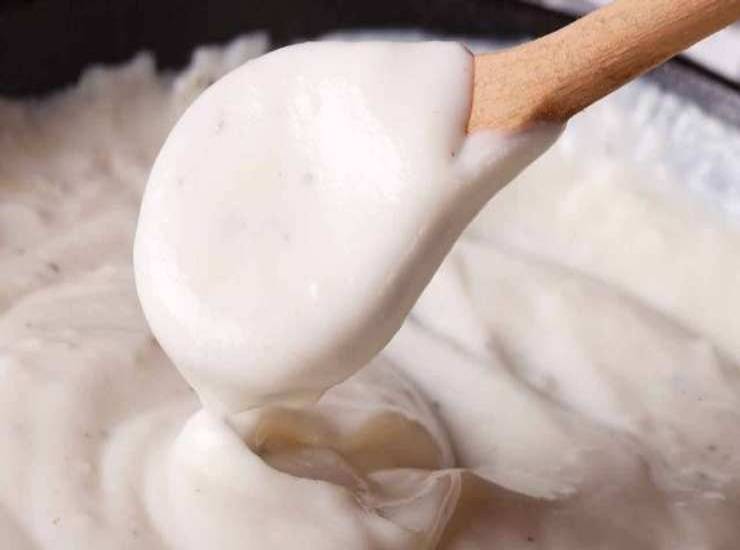 Finally
Pour a portion of béchamel into the mushroom and chestnut filling, add the cheese mixture and mix well. Garnish the pancakes and form small bundles, place them in an ovenproof dish with a little béchamel at the base and cover them with the rest. Sprinkle them with the remaining cheese mixture and bake in a preheated oven at 180 degrees for about 20/30 minutes. Once cooked, take it out of the oven and let it rest before serving. Enjoy your meal.
To stay up to date with news, recipes and much more, continue to follow us on our profiles Facebook And instagram. If, on the other hand, you want to take a look at all of ours VIDEO RECIPES you can visit our channel Youtube.