Bring a nice and delicious recipe to the table, prepare these fake arancini with pepper sauce and leave your guests curious to discover their benefits.
Let yourself be conquered by this amazing recipe, perfect for a rich aperitif but also for a delicious dinner with friends. Don't be fooled by appearance, these are not classic arancini but something much more special, here are the Fake Arancini with Pepper Sauce, bring to the table a pleasant and delicious goodness with an overly irresistible mix.
Good or even very good, these kinds of arancini certainly leave the curiosity to know what they contain. They predict that the consistency is irresistible and rich, and that in the center it contains, like the classic arancini, a super stringy note. All of that goodness is then encased in a wonderful crispy crust created from breadcrumbs. Have you been intrigued?
Here is the recipe which is addictive, pay attention to the quantities.
With all the curiosity that rightly envelops you, go straight to the discovery of the ingredients, we anticipate that it is better that I prepare a lot of them otherwise you risk not tasting them. Let's start right away.
Read also: Arancini tonight other than pizza, the typical Sicilian recipe
Read also: Rice croquettes with creamy heart of pumpkin, irresistible and gourmet finger food
Preparation time: 20 minutes
Cooking time: 10 minutes
Ingredients for about 6 servings
6 hard-boiled eggs
600g minced veal
4 slices of white bread
3 eggs
120 g parmesan
parsley to taste
1/2 teaspoon garlic powder
300 g drained mozzarella
breadcrumbs to taste
flour to taste
2 eggs for garnish
Salt to taste
pepper as needed
sunflower oil to taste
For the pepper sauce
2 red peppers
50g pitted black olives
Juice of 1 lemon
Salt to taste
1 tablespoon desalted capers
1 sprig of parsley
Preparation of fake arancini with pepper sauce
To make this special recipe, start with the peppers, wrap them in a little aluminum foil after rinsing them under running water and cook them in a preheated oven at 190 degrees for 15/20 minutes. Meanwhile, place 6 pieces in a saucepan, cover with water and cook over high heat. When the water has reached a boiling point, cook for 20 minutes. Once the eggs are cooked, drain them and pass them through cold water, remove the shell and cut them into pieces.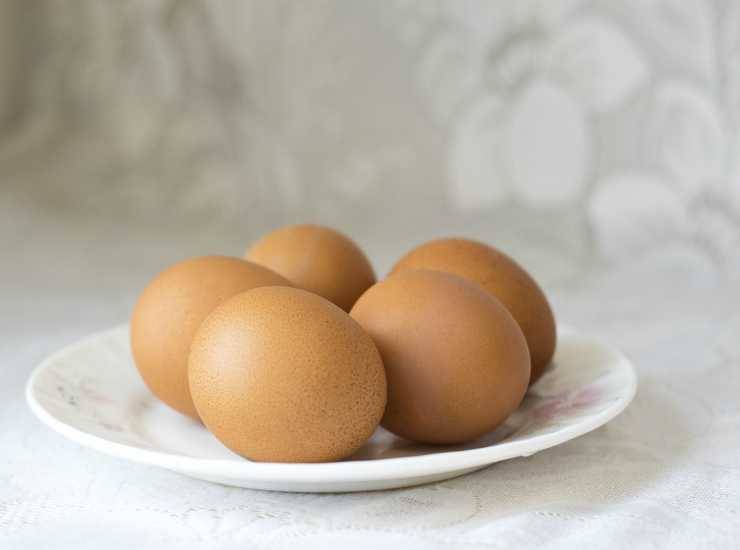 Then take the peppers out of the oven, remove the skin, stem, seeds and internal filaments. Pour them into a mixing bowl, add the other ingredients and use a hand blender to create the sauce. Finally, pour the minced meat into a salad bowl, add the white bread soaked in water and well pressed, the hard-boiled eggs, and the whole eggs, then continue with the parsley, garlic, salt, pepper and Parmesan. Knead gently. Shape the mixture into balls, place a few cubes of drained mozzarella in the center and close them, giving them the shape of classic arancini.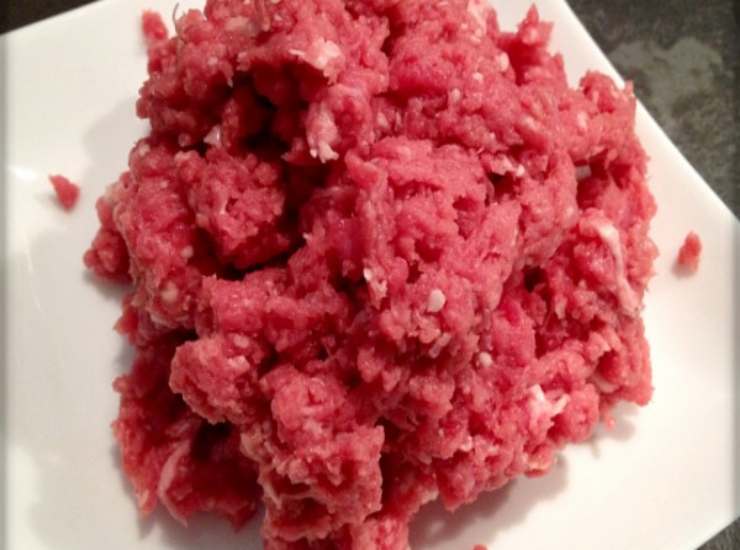 Then pass them in the flour, then in the beaten eggs and seasoned with salt and pepper, and finally in the breadcrumbs. Fry the fake arancini in a large quantity of sunflower oil and let them brown, then drain and dry the excess oil on absorbent paper. Serve these delicacies to the table on a bed of pepper sauce and they'll be ready to eat. Enjoy your meal.
To stay up to date with news, recipes and much more, continue to follow us on our profiles Facebook And instagram. If, on the other hand, you want to take a look at all of ours VIDEO RECIPES you can visit our channel Youtube.