A great classic of Italian cuisine, but enriched with a choice ingredient: here is the fettuccine all'Alfredo with black truffle flakes
A traditional Italian first course, very popular in the United States, which is prepared with three ingredients.
But this time the Alfredo fettuccine have a gourmet flavor because we enrich them with a few shards of black truffle. A great recipe!
Fettuccine all'Alfredo with black truffle flakes: the complete recipe
The fettuccine alla Alfredo was born with Parmesan cheese and therefore it is reflected in the ingredients. If you like Grana more, no one scolds you.
Preparation:
400g fettuccine
180g butter
250 grams of parmesan or parmesan cheese
1 black truffle
salt to taste
black pepper to taste
Preparation: homemade fettuccine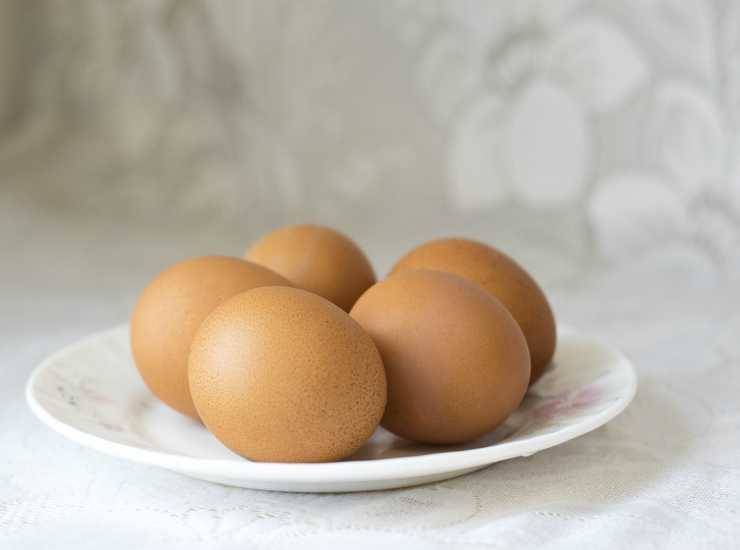 Let's start with the homemade fettuccine, which always have a different flavor (but if we are in a hurry, the packaged ones are fine). The recipe is the classic, 1 large chicken egg for every 100 grams of flour 00. So in this case 400 grams of flour and 4 eggs, preferably from the farmer.
Read also: Crispy and dry fried pumpkin sticks, but you have to be generous with the salt!
We pour the flour on the work surface, make the fountain then pour the eggs in the center, opened and lightly beaten in a separate bowl. Using a fork, we finish beating the eggs inside the hollow of the flour.
Then we begin to gradually bring the flour with the fork teeth towards the center, continuing to mix, When the dough begins to compact, it is time to work it by hand. At least 15 minutes, which also becomes a good physical exercise. Every time we bring the flour to the center and incorporate it, at the end we will have a smooth and compact dough.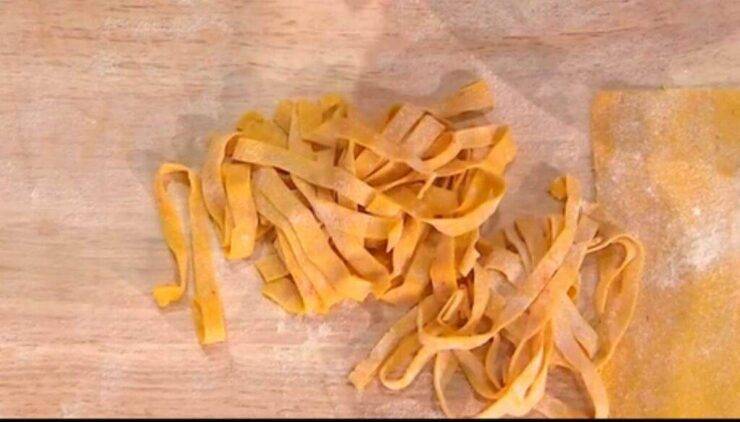 We wrap the dough in cling film and let it rest in a cool, dry place in the kitchen for 40 minutes. You don't need to put it fridgeas long as you don't want to let it rest all night and start it again the next day.
After the rest phase, we take the dough and flatten it with our hands, rounding it. Then we start deploying it with the rolling pin, rotating it in all directions to widen it. The end result must be that of a sheet no more than 2 millimeters thick.
Finally, dust the dough with a little flour and roll it tight but not too tight. Then we take a very sharp smooth-bladed knife and cut the fettuccine, 4, maximum 5 millimeters thick. Separate them immediately on the pastry board, dusting them with a little flour and covering them with a kitchen towel, letting them rest for at least 1 hour before cooking, always in a dry corner of the kitchen.
At this point, just boil the water, then clean the truffle. Using a brush, remove all traces of soil, then wash it under a thread (and not a jet) of fresh water, rubbing it gently with a toothbrush with soft bristles. Finally, dry it with absorbent paper towels.
It's stove time. While we lower the fettuccine in salted boiling water, take a saucepan and let 100 grams of butter melt over low heat and when ready we also add a ladle of pasta water.
Drain the fettuccine al dente, it will only take 5 minutes, directly in the pan and add the rest of the butter in pieces and another ladle of water. Let it all flavor together for a minute, turn it off and away from the heat, stir in all the parmesan, plus a freshly ground black penis.
We serve and at that moment we take back the truffle. A few flakes in each dish, a generous dose for a fabulous starter that is eaten absolutely hot.
To stay up to date with news, recipes and much more, continue to follow us on our profiles Facebook And instagram. If, on the other hand, you want to take a look at all of ours VIDEO RECIPES you can visit our channel Youtube.