Whether our grandparents are still there or not, it is tender to devote a thought and an act of love to them on the day they are celebrated: the grandparents day falls on October 2, corresponding to the day in honor of the guardian angels, and I have selected the best sweet recipes to prepare for it.
I only met my grandmothers, unfortunately not my grandparents, but I also know a lot about them because gestures and personal tastes are transmitted verbally and I remember everything, both what I saw that from what I just listened to. On the paternal side, there was the love of apples, butter, homemade jams and marmalades; on the mother's side, there was love for chestnuts, persimmons, spoon desserts, coffee. The collective imagination makes us more or less think of these aromas, if we talk about grandparents and previous generations, right? Here are some ideas retro or vintagein short, recipes from the past that also speak of history and traditions.
Chestnut cake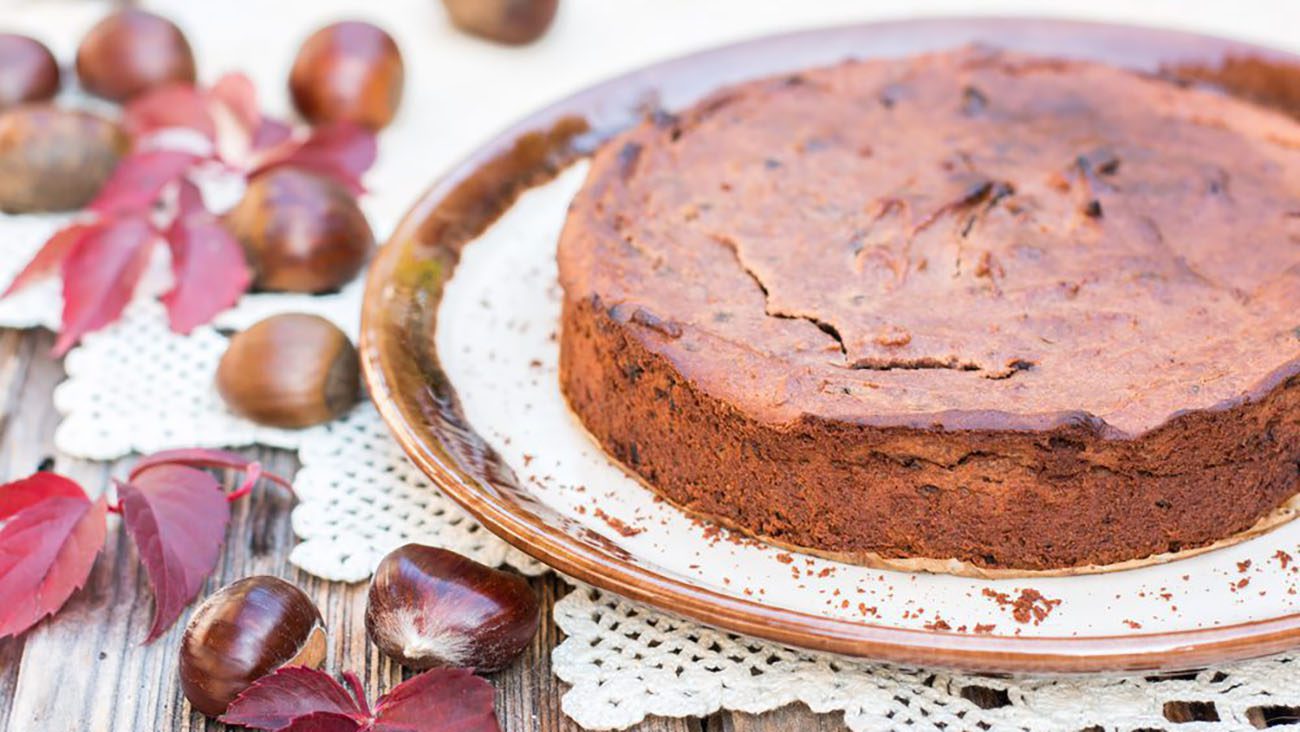 This chestnut cake has fresh, cooked chestnuts in the batter, not chestnut flour like chestnut. Sweet, full-bodied, with a really intense flavor to serve with coffee or liqueurs.
Bianchini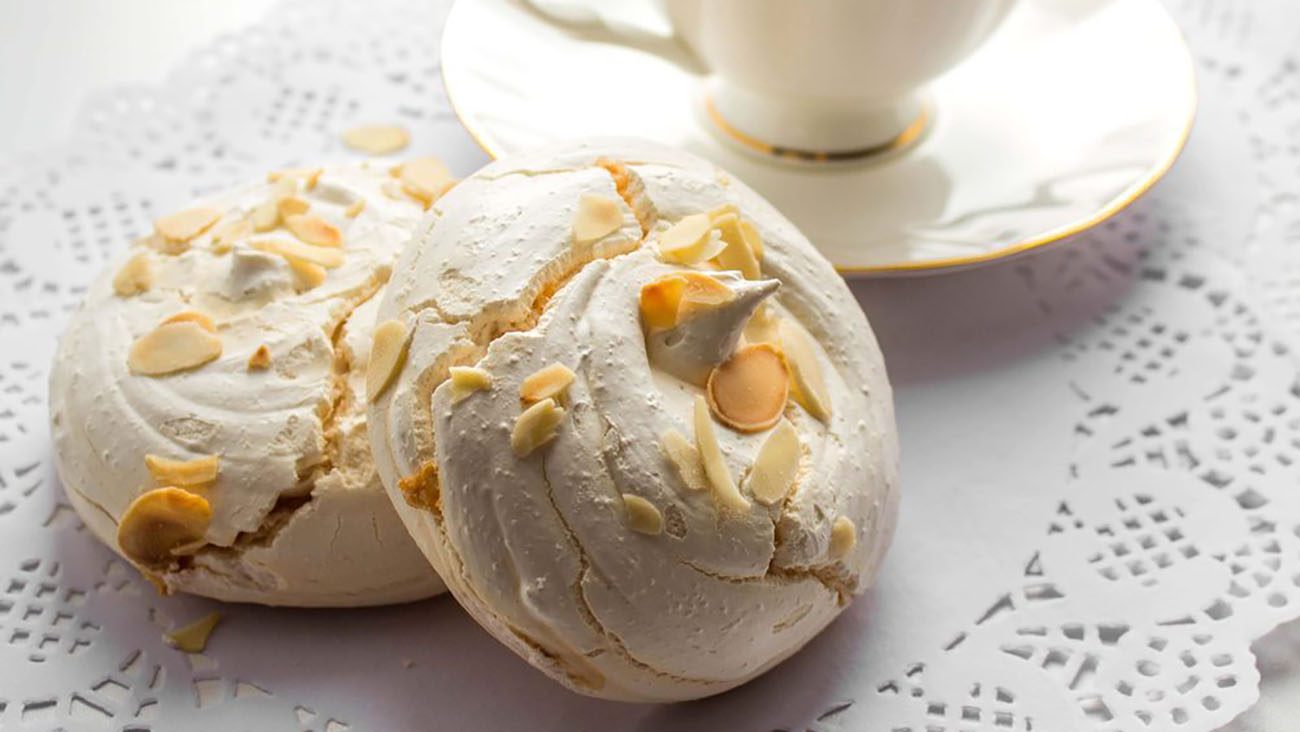 Bianchini are delicious Sardinian soft meringues, traditional and usually dedicated to parties such as baptisms and other similar celebrations. Like the pavlova, they are also crispy on the outside and softer on the inside, flavored with honey and almonds. Here is the recipe, they are wonderful.
Floating Island (Floating Island)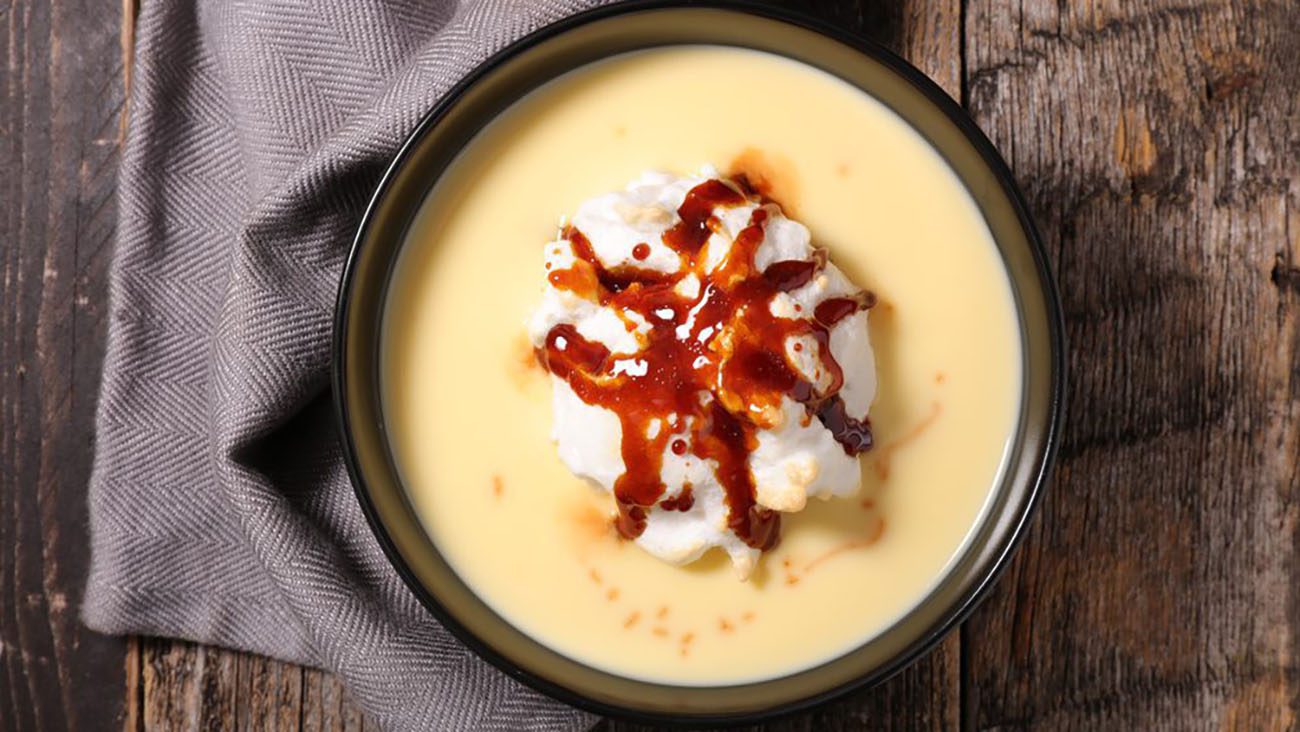 This dessert tells of other times, another era: elegant, sophisticated in its simplicity (also of the ingredients), rare to find on restaurant menus. The recipe includes English cream and meringues cooked in milk, a dream.
Tile cake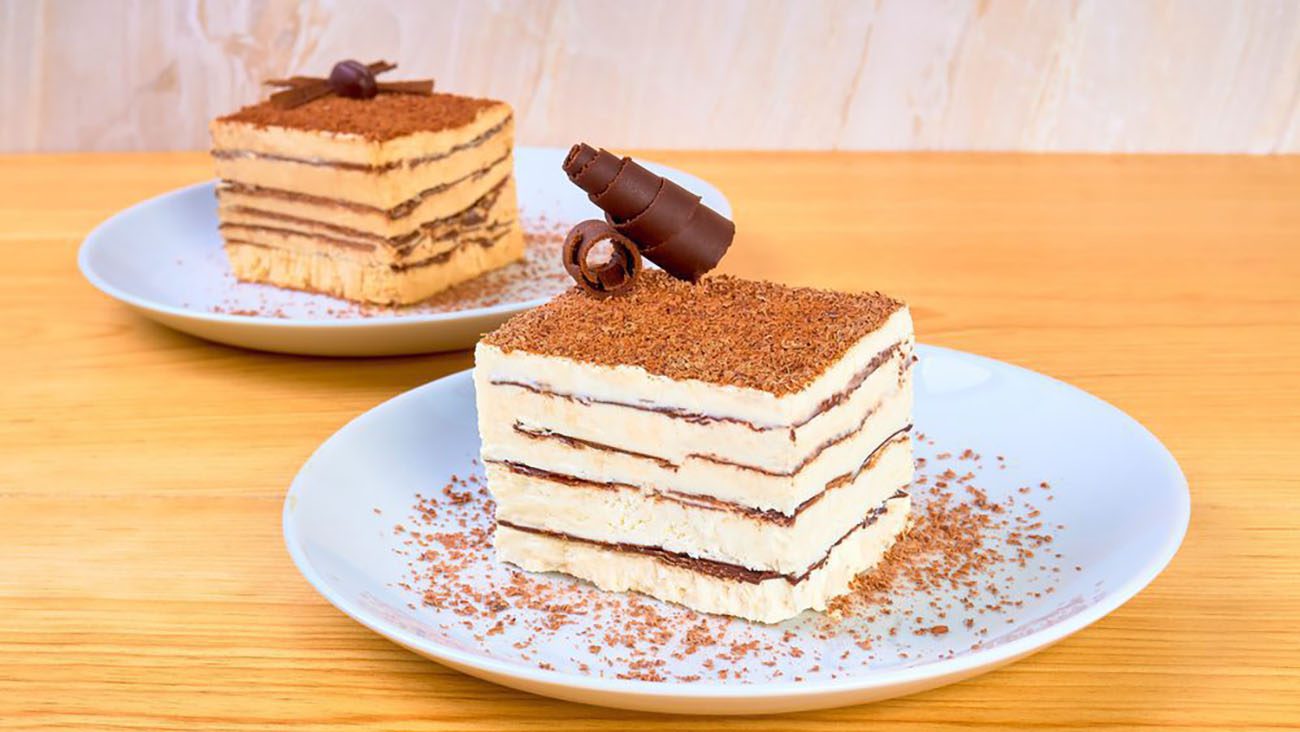 Espresso coffee, biscuits, chocolate, vanilla: all the conditions are met for this recipe to conquer the hearts and palates of your grandparents. It's not a tiramisu but not even a perfect classic, it's an irresistible in-between, very simple to make and wonderful to present in slices.
Coffee cookies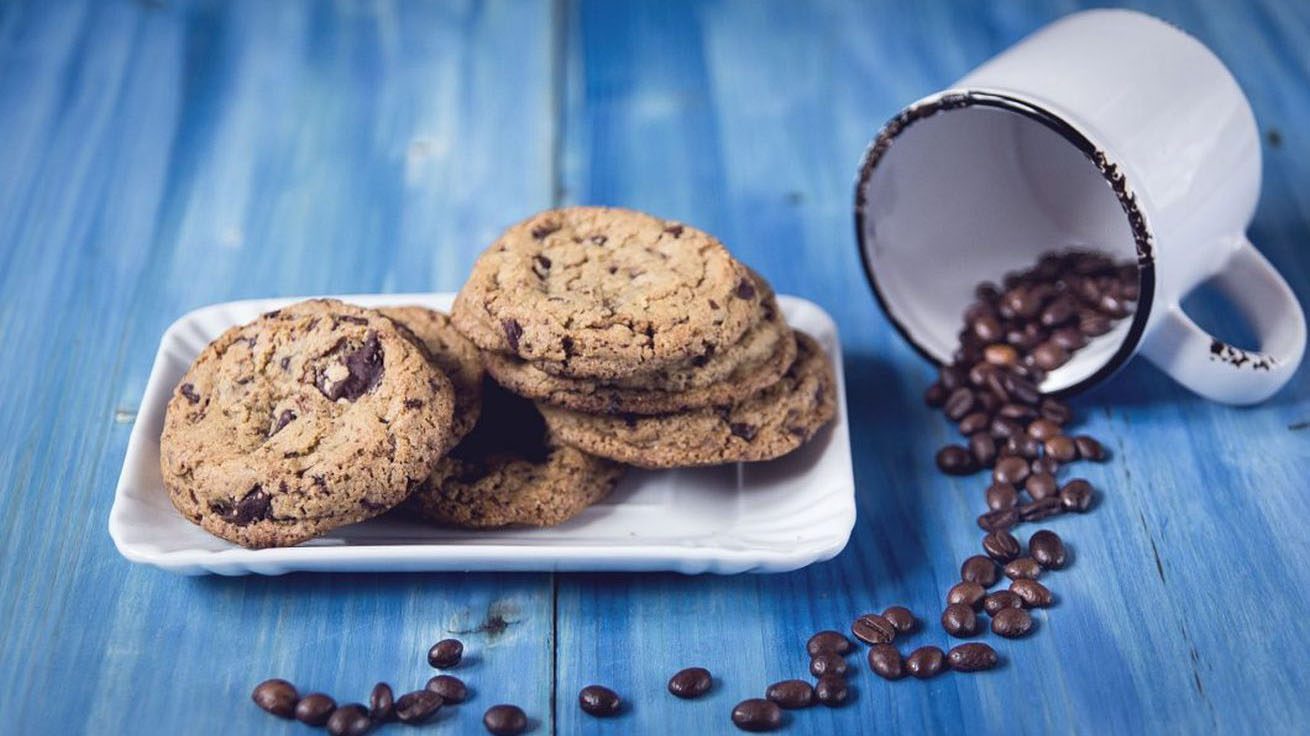 Let's stay on the coffee, an aroma that never gets old and always induces a feeling of cocooning and home: these cookies are delicate and rustic, with notes of chocolate that envelop the senses. The recipe does not start from a shortcrust pastry but from a dough with a spoon, to be easily made even if you are not a dragon in the kitchen.
classic pie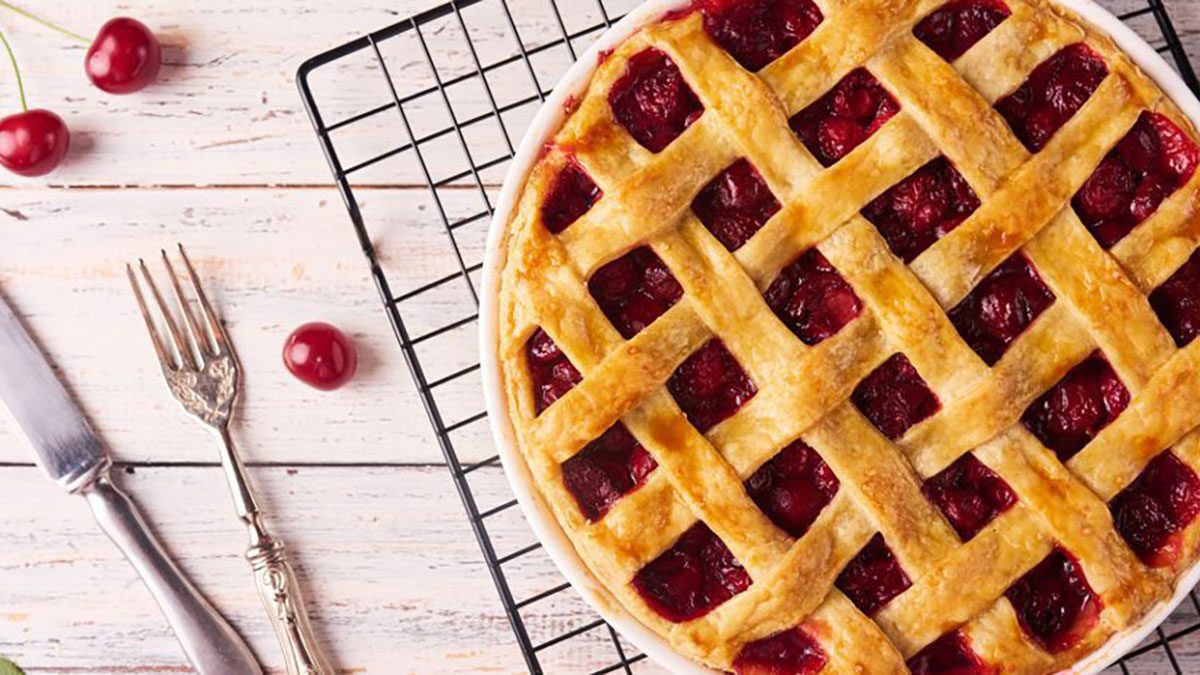 We no longer present the classic pie: a shortcrust pastry flavored with vanilla or lemon, a jam or marmalade of your choice, elegant pastilles to seal it all. I can offer you our version, but you can really vary with your favorite or make your grandparents the pie they always made for you.
Persimmon Cake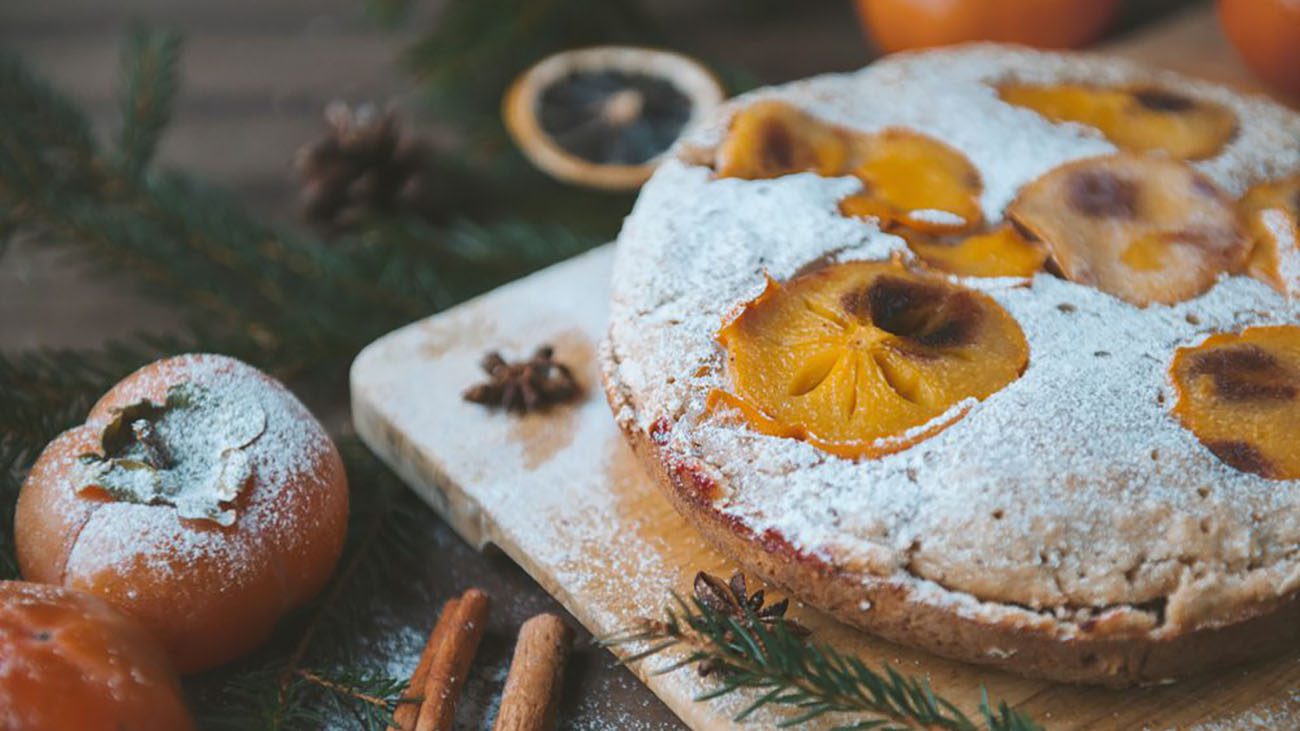 Persimmons, like chestnuts, are the fruits of autumn: between creamy and gelatinous, a unique and recognizable sweetness among a thousand, an almost vanilla aroma… they are already real desserts on their own but in a cake like this these are really good, make it magical. Seeing is believing!
Anise donuts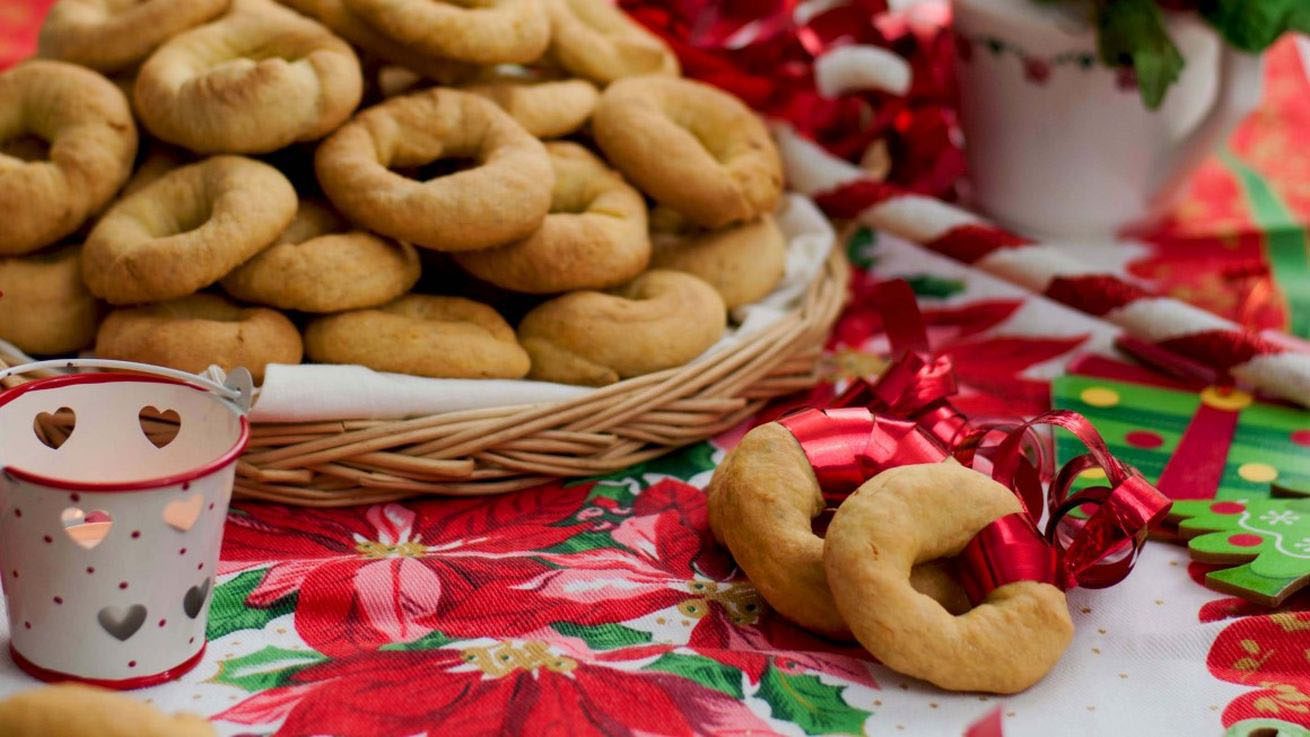 They are dipped in wine, other liqueurs or even tea if you like: anise and orange donuts (or biscuits) are often attributed to past generations as they are simple, traditional, reminiscent gestures of conviviality that do good. Here is our recipe, your grandparents will appreciate it very much.
Pistachio panna cotta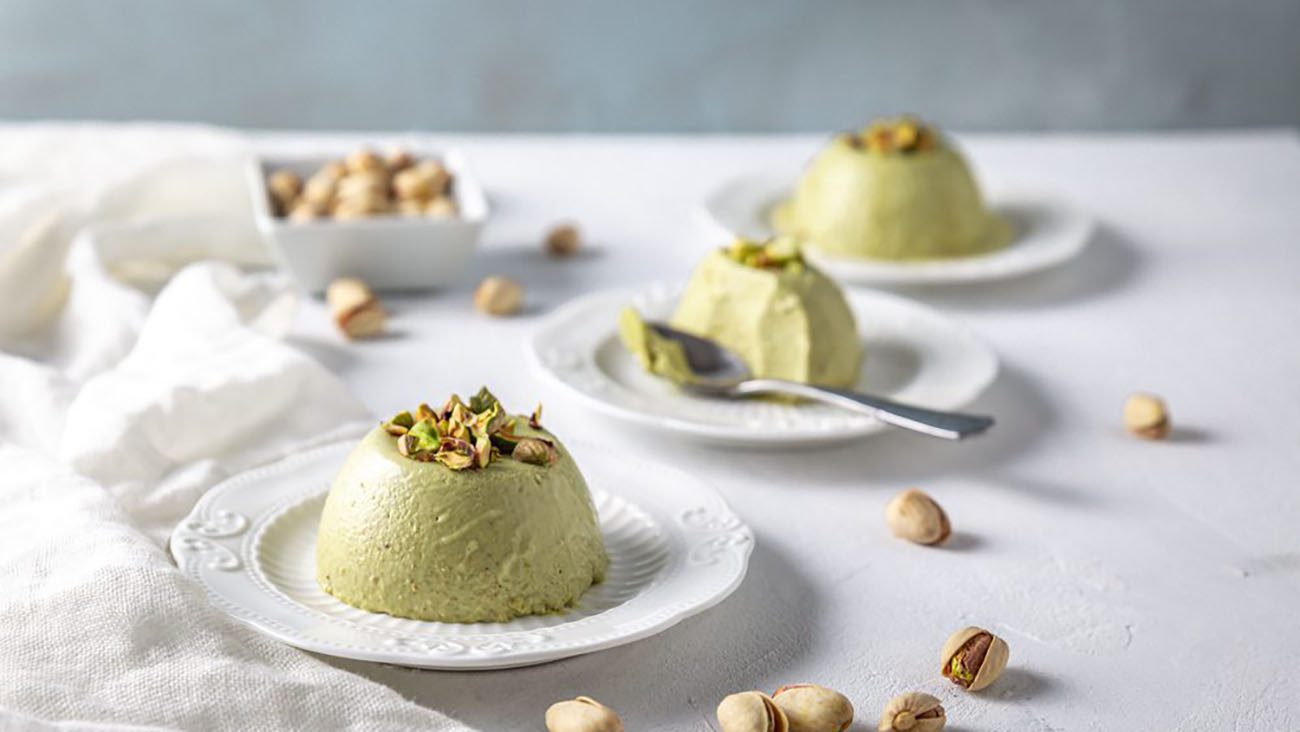 Why make a simple panna cotta when you can enrich it with pistachios, which make you dream? Alternatively, instead of the pistachio cream, you can choose the hazelnut one. Here is the recipe, to be made in delicious individual portions.
apple muffin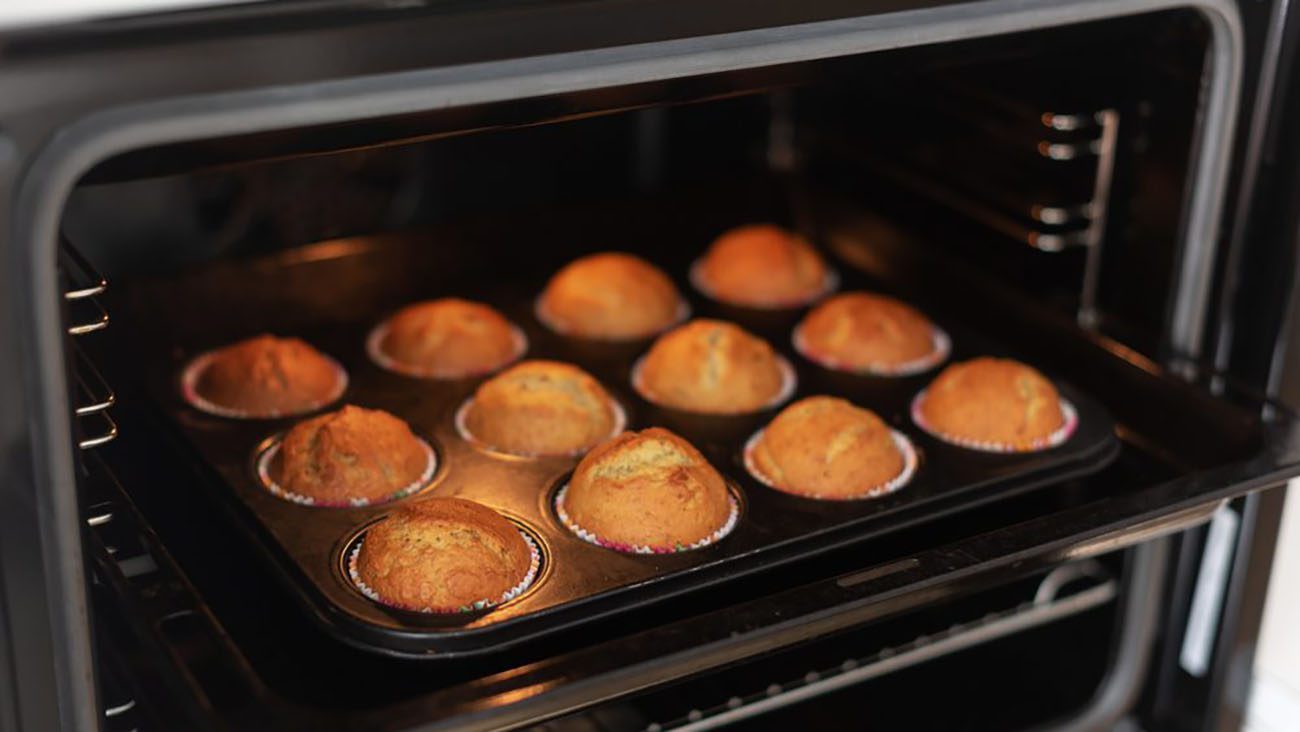 Apple pie? I prefer the idea of ​​a muffin: each to be eaten entirely, with a beautiful apple rose to decorate, a hug just for yourself, a small gesture full of sweetness. Here is the recipe, simple but always successful.
Four-quarter cake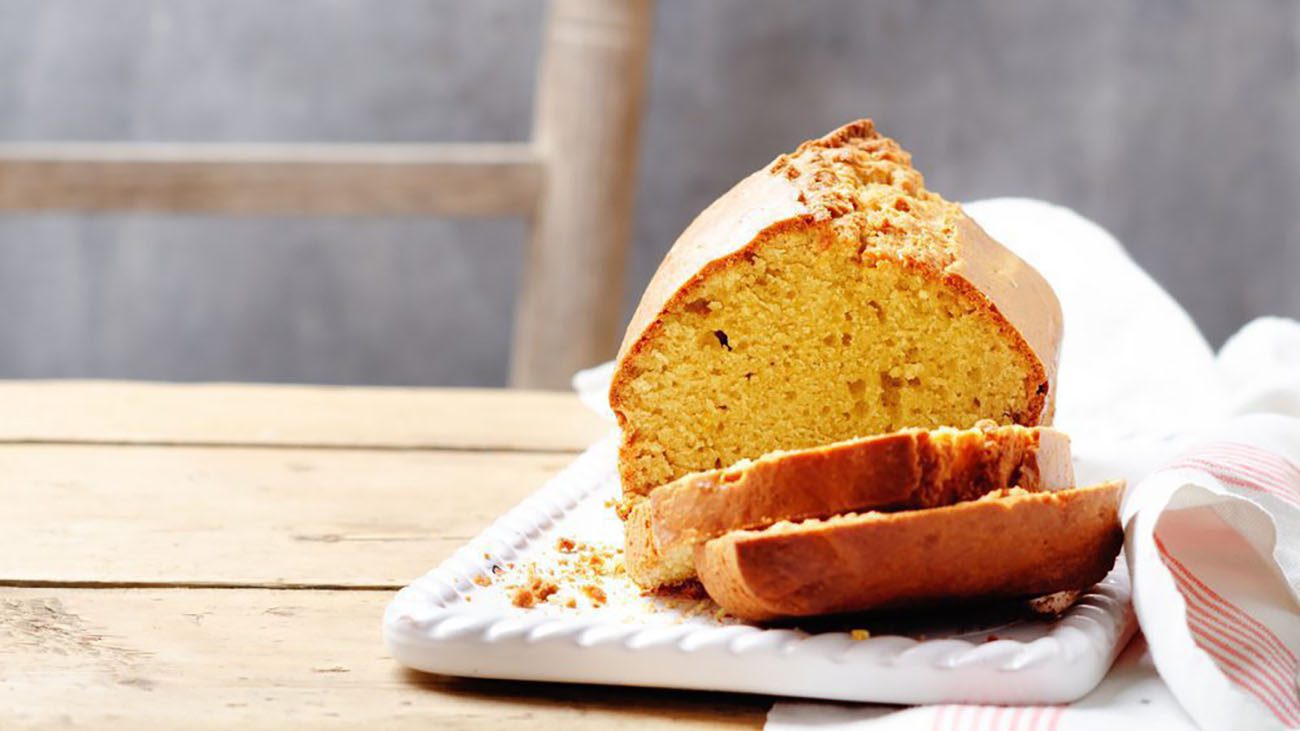 This cake is magical because it can be made without following a recipe written black on white: the secret is in its name, because it means an equal dose of butter, flour, sugar and eggs. It's the English equivalent of pound cake and is the perfect recipe for those just starting out and don't have cookbooks at home.
Coffee cream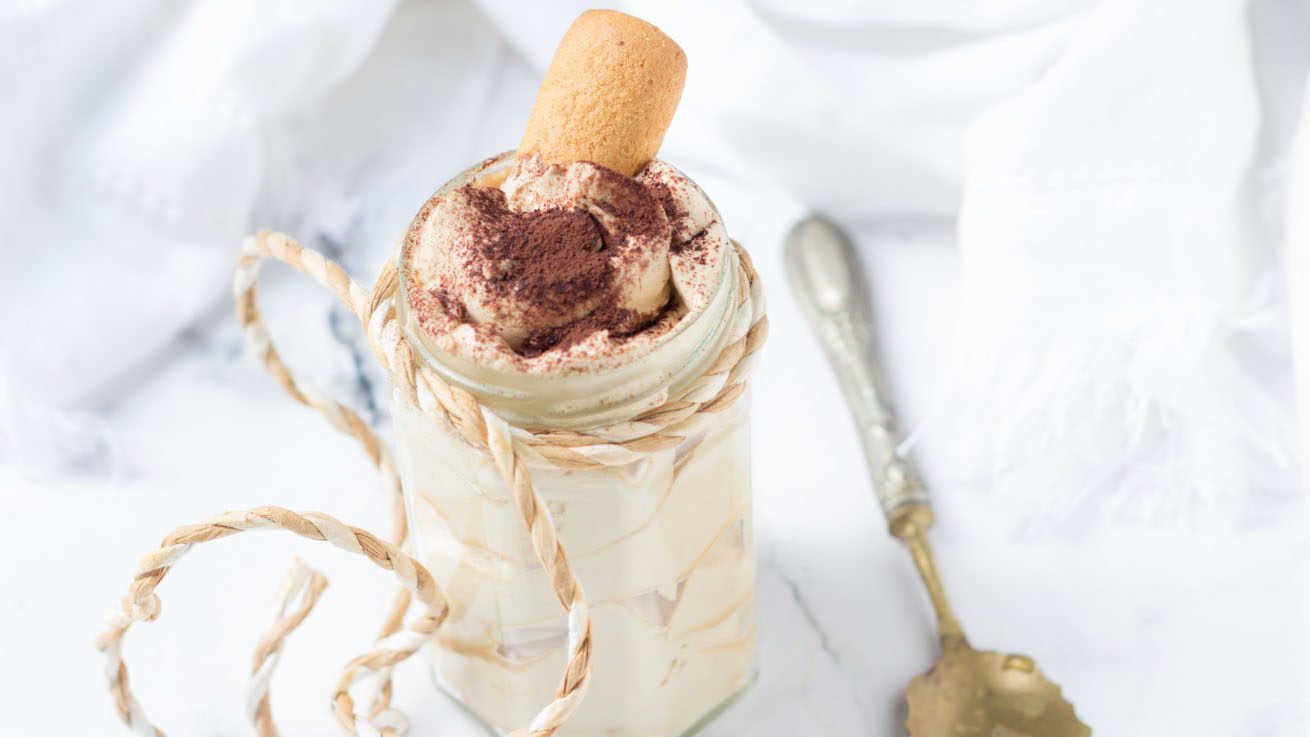 If your grandparents like coffee then this recipe is perfect: fresh cream, espresso, very little movement and a large serving bowl. The full recipe is available.
sweet peaches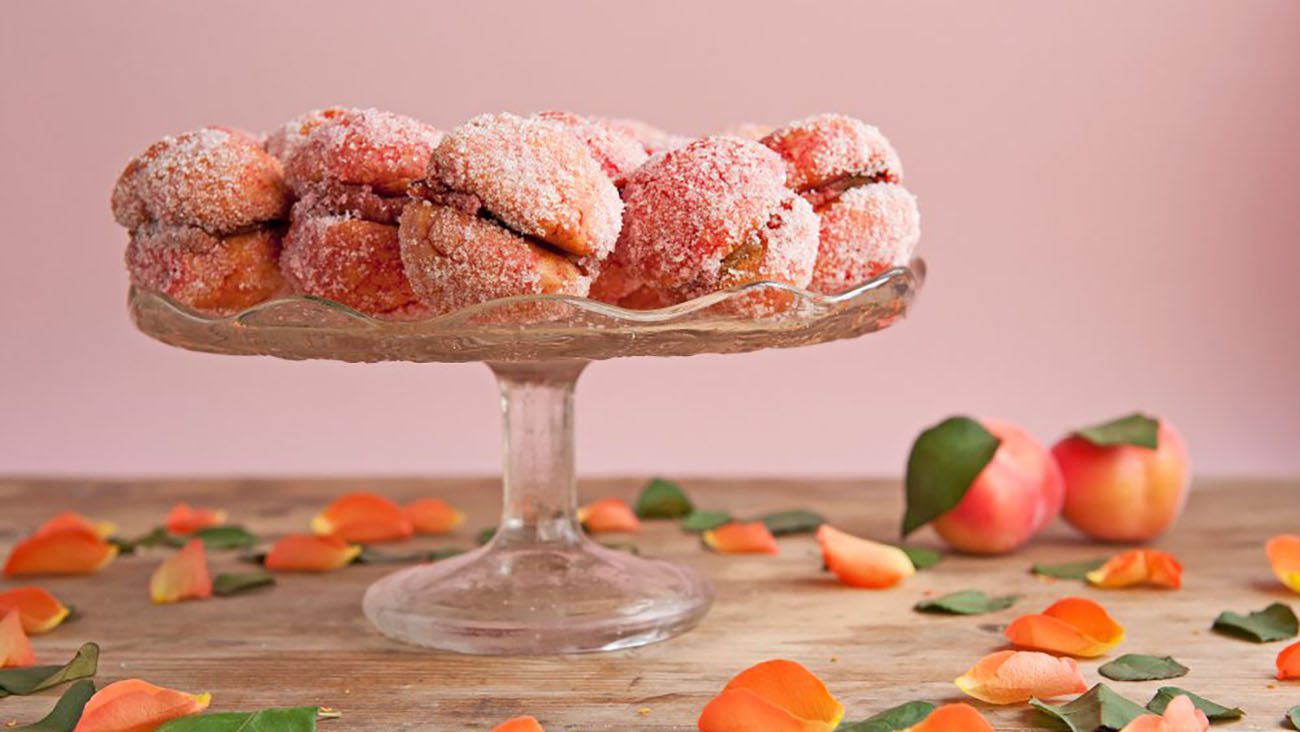 They're called sweet peaches, but they only look like the fruit: they're a wonderful dessert made of two domed cookies sealed with chocolate spread and then dipped in alcherm and sugar to simulate the tint. peach pink. It's a real vintage dessert, to be made on this occasion.
Sacher cake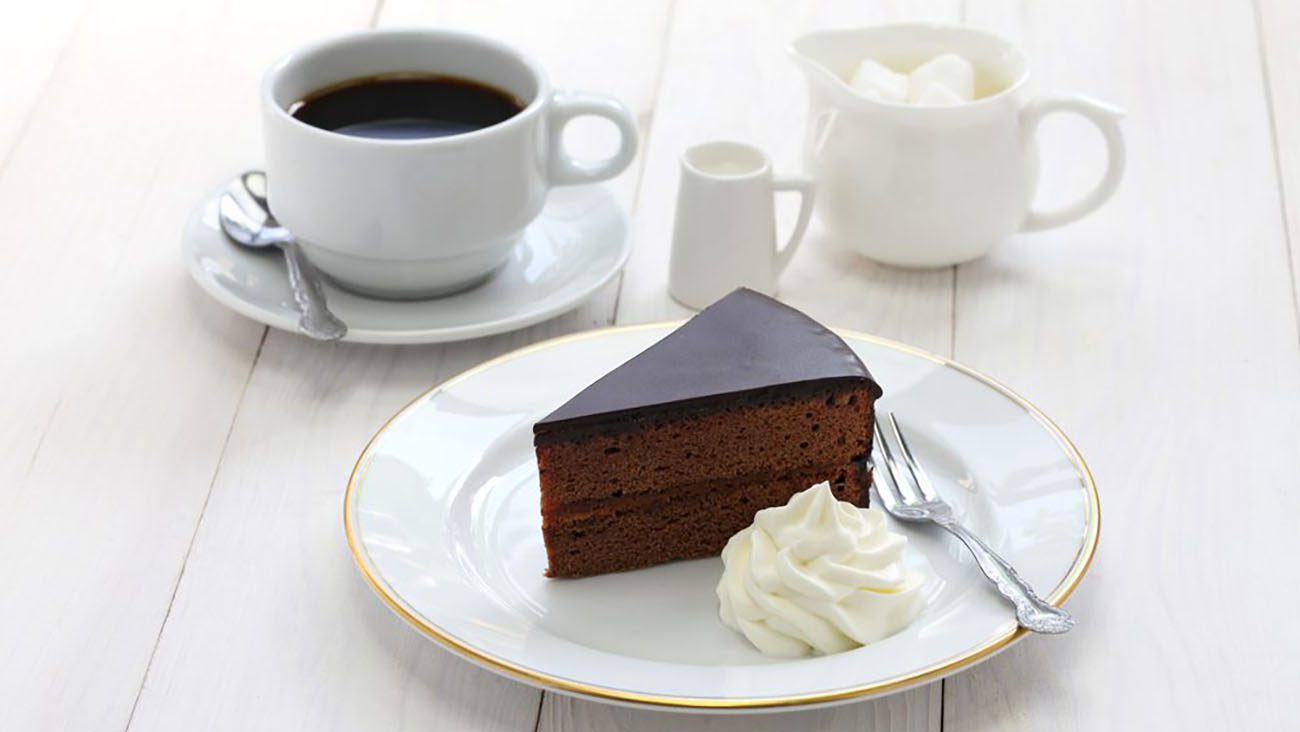 It's good to be rustic and simple, an authentic dessert is good, but for grandparents we can also make classic and very elegant, majestic and rich desserts. Like knowing it for example: lots of chocolate, dough that melts in your mouth, apricot jam… here it is in our version.
rice cream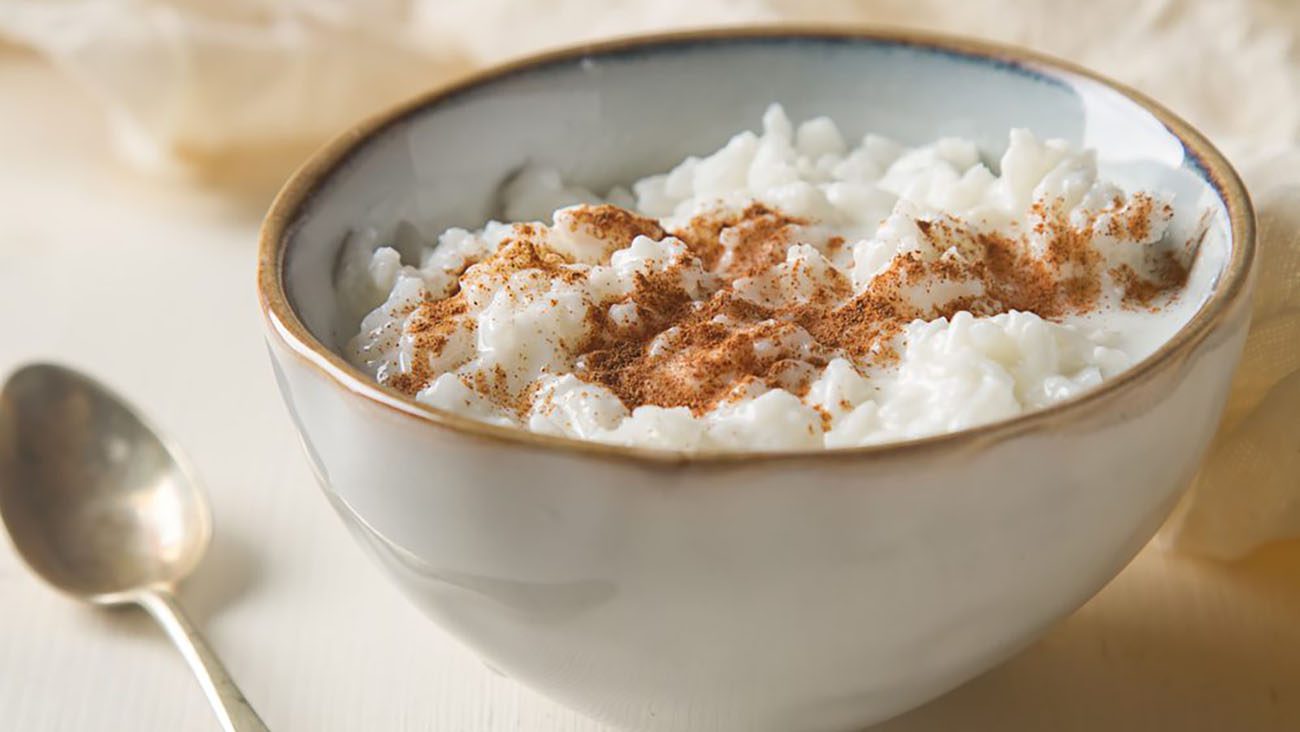 Let's go back to the children while we prepare this very simple delicacy for grandparents: the cream of rice is a risotto cooked in milk, with a few additions such as a drizzle of honey, lemon zest, vanilla or cinnamon . Good, authentic, easy.