The essentials of Crotone are typical of the splendid Calabrian city, a triumph of sweetness and delicacy rich in abundant cream flavored with rum: a delight that no one can resist!
The dough is very simple to make, nothing more than a classic preparation for sourdough products, but the end result is truly a scream.
A soft and puffy texture like a cloud, perfect to brighten up any time of the day from breakfast to afternoon tea.
Treat yourself to a moment of pure goodness, these delicious staples are irresistible
They are really amazing, soft and inviting: when you bring them to the table, it will be difficult for them to move forward, because one brings another. There is only one small precaution to take: if you want to make it for a small homemade buffet or if there are children, eliminate the rum from the preparation of the cream or separate the cream in two in order to distribute flavor one to the greatest. Another caveat to keep in mind: the boiled potatoes must still be hot to be used in the recipe, remember that!
You might also like: Rolled cake with lemon cream, light and very moist to savor
Ingredients
400 grams Manitoba flour
100 grams of flour 00
12g brewer's yeast
100ml milk
250 grams of hot boiled potatoes
2 eggs
80 grams of sugar
80 g of butter
An envelope of vanillin
The grated zest of a lemon
Seed oil to taste
Granulated sugar to garnish to taste
for the cream:
500ml milk
40g cornstarch
20 grams of flour
5 yolks
130 grams of sugar
A bottle of rum flavor
80 g of butter
Preparation of Crotone Staples
To make these desserts, start by preparing the cream. Pour the milk into a saucepan and heat it without boiling, meanwhile with a hand whisk quickly beat the egg yolks, flour and cornstarch together. When the milk has reached the right temperature, pour it three times into the egg yolk mixture, always mixing quickly to avoid lumps forming. Once done, pour everything into the pan and put it on the stove, keeping the heat low.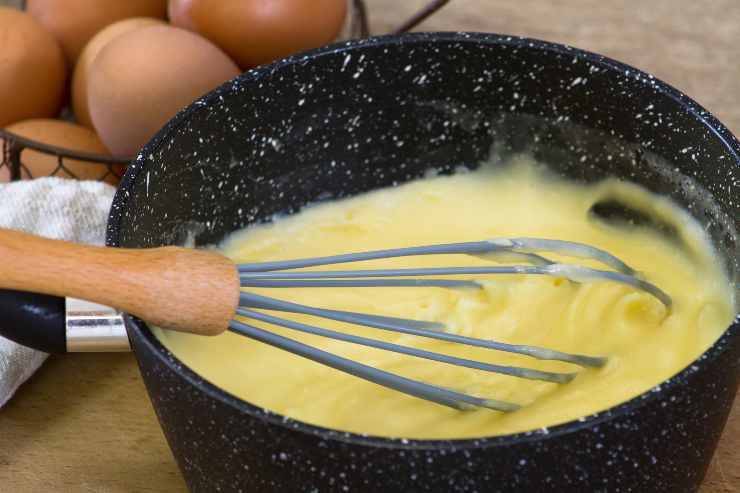 Continue cooking, stirring constantly, until a soft and compact consistency is obtained. Switch off and add the bottle of rum aroma, mix again quickly and transfer to a container with the film in contact. Let cool to room temperature, then transfer in the refrigerator For one hour. Once done, whip the butter with an electric whisk and add the cream taken out of the fridge: mix well and put back in the fridge for at least two hours.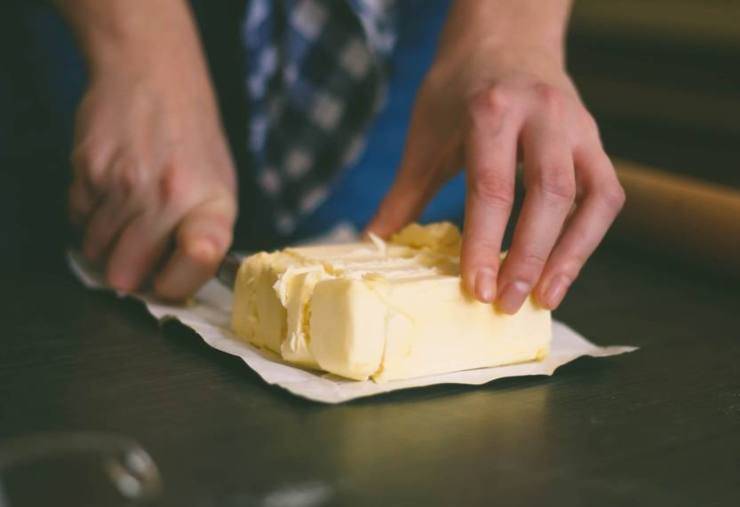 Once done, prepare the staples and start by simply heating the milk in a saucepan to lukewarm. Pour it into the bowl of the mixer with the sugar and yeast and mix so that they dissolve. Then add the grated lemon zest, vanilla and eggs and mix again. Also add hot boiled potatoes and start kneading, alternating with flour. Knead the dough for a long time so that it is soft and elastic. At this point, with the mixer moving, begin to incorporate the soft butter one piece at a time and let it continue until it is well threaded.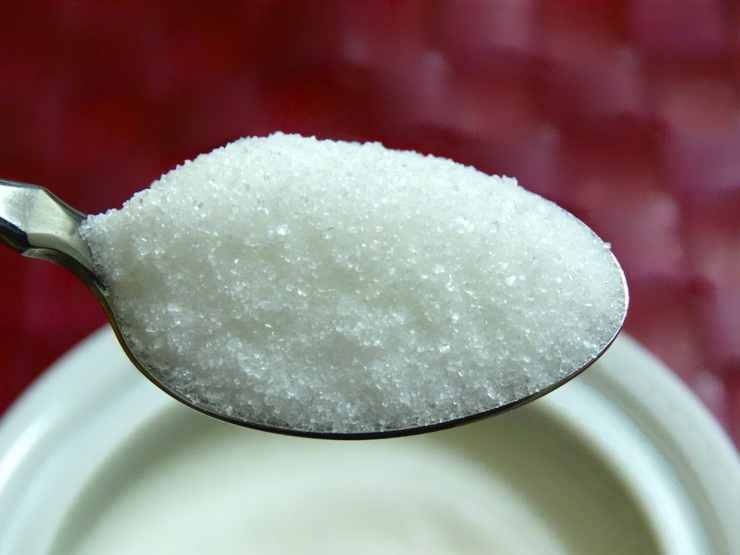 Transfer it to a greased bowl and let it rise for two hours. At the end it will have to be doubled in volume: transfer it to the pastry board and roll it out with a rolling pin to a thickness of about a centimeter. Make 10 centimeter discs, place them on a baking sheet covered with baking paper, spacing them out and leave to rise for another two hours.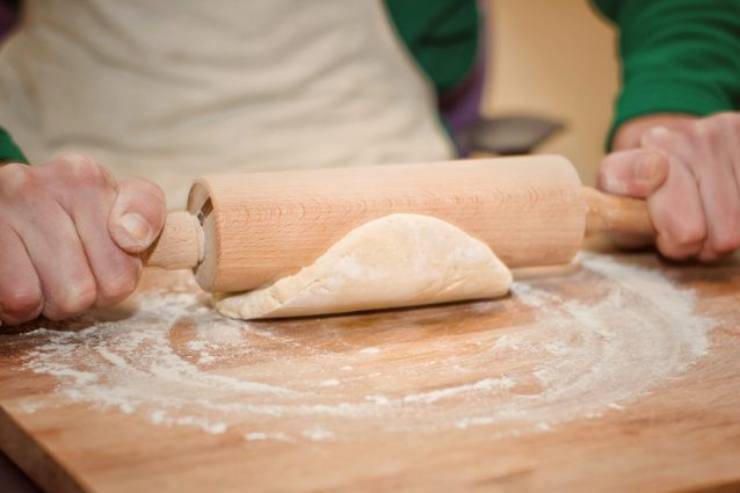 At this point, fry them in abundant seed oil and when they are swollen and golden, take them out and transfer them for a moment on paper towels, then pass them immediately in caster sugar. At the end, take the cream out of the fridge, fill a piping bag and make horizontal incisions on each staple: fill it with the rum cream and serve immediately!
To stay up to date with news, recipes and much more, continue to follow us on our profiles Facebook And instagram. If, on the other hand, you want to take a look at all of ours VIDEO RECIPES you can visit our channel Youtube.