Panna cotta has a history in Italy of more than a hundred years: we trace it back in time to see the recipes of yesterday and today.
The Panna cotta it is perhaps the first dessert that lovers of pastry learn to make, with shortcrust pastry: few ingredients (3-4 at most), no complicated technique, immense satisfaction when it takes shape and flows with a spoon. Today it is really taken for granted but in my opinion it deserves a good study which retraces its the story and, as far as possible, its origins.
Not only that, I will also make an ode of it through the most representative versions that over the centuries have made this dessert an icon, in Italy and abroad. I'll talk about the Similar Sisters, Milk Bar New York, using and not using thickeners.
The past of panna cotta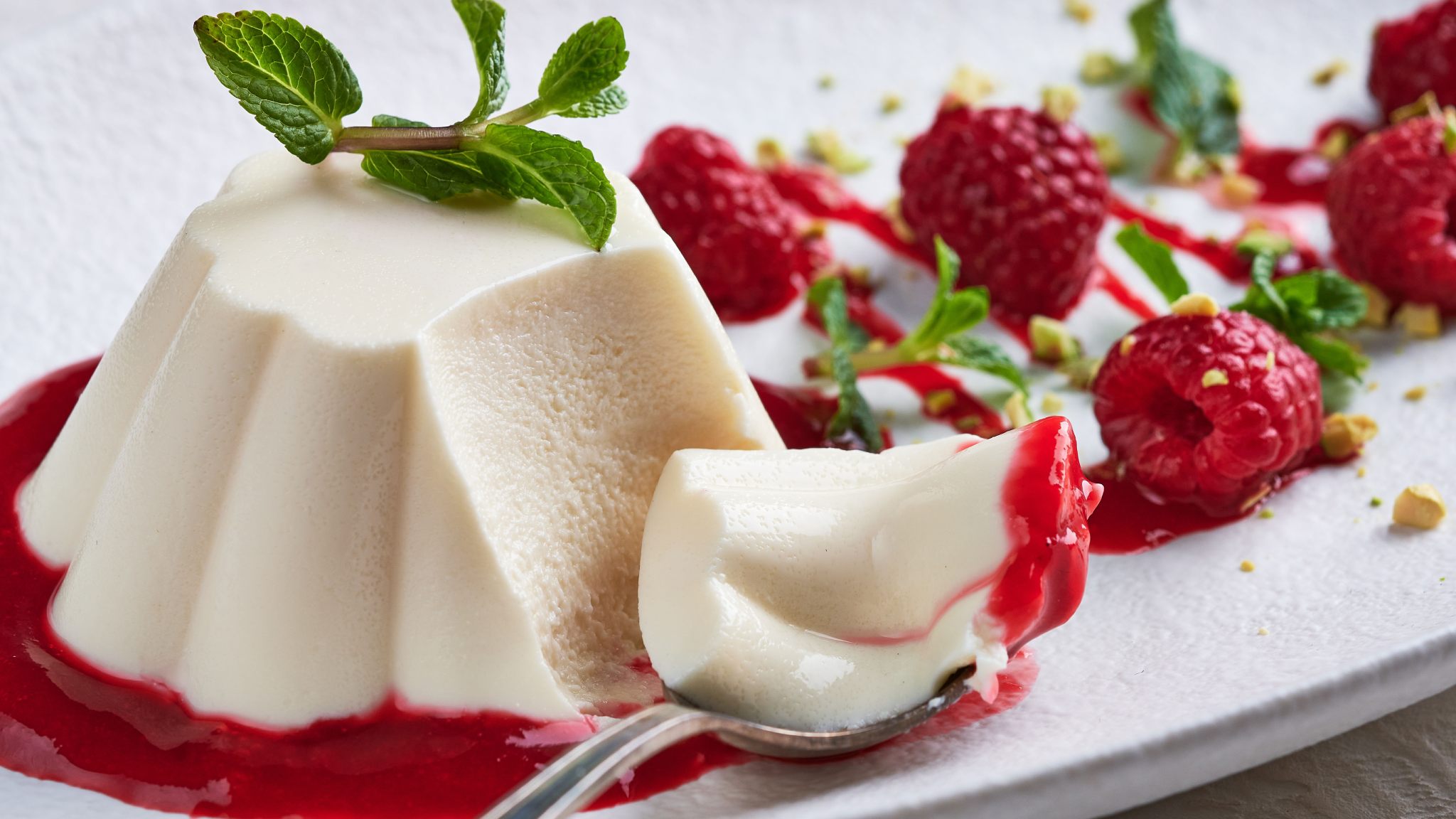 We must distinguish the history of panna cotta in Italy from the history of panna cotta in the rest of the world: in fact, the origins are not clear, to the point that we do not know for sure if the two ways from this the dessert (local and foreign) can be correlated.
Italy
In Italy, the panna cotta "was born" in the 20th century, it is assumed in the Langhe of Piedmont. The biggest doubts concern who did it for the first time: some sources speak of a woman of Hungarian origin in the early 1900s, others speak of the chef Ettore Songia around the sixties. In any case, the panna cotta made of fresh cream, sugar and vanilla, cooked and thickened, has roots that are lost over time in the rest of Europe.
Europe
Desserts similar to panna cotta are present – from much longer until the Middle Ages in some cases – in France, Greece and Denmark.
It is worth investigating the Danish origins of the recipe, which is believed to date back to around 1200. In the Libellus De Arte Coquinaria of the eighth century, the Danish physician and botanist Henrik Harpestraeng Describe the Moos Hwit: a dessert in all respects similar to panna cotta, existing only seven hundred years earlier than the local version.
Changes over time in Italy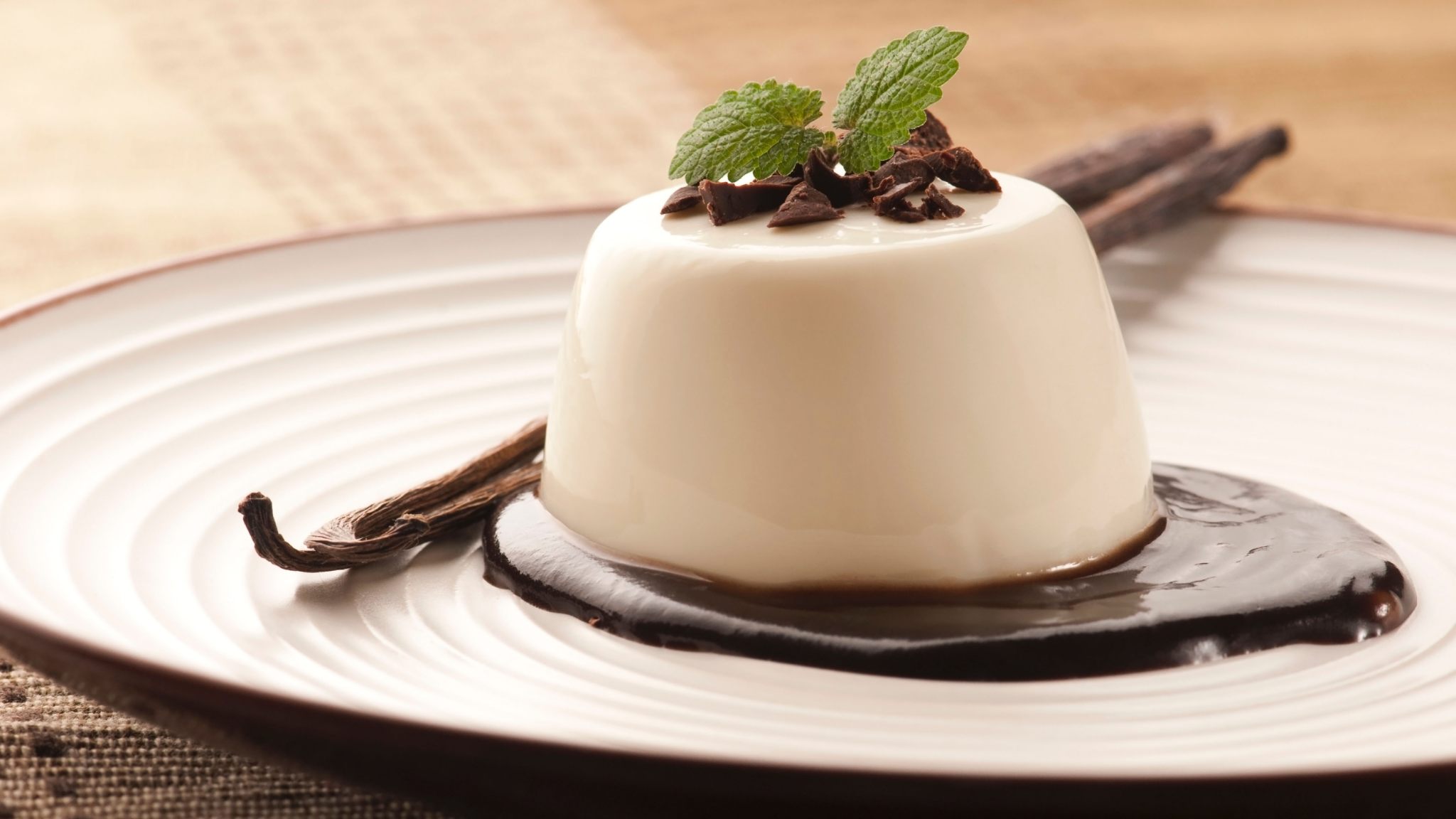 Whether it was created by the Hungarian-born lady of the Langhe, chef Ettore Songia or inspired by older desserts from Central and Northern Europe, panna cotta has become a very traditional dessert that meets the love of all generations.
Most people are fond of the version that includes fresh cream, sugar (icing), vanilla and a thickener. The main thickeners are isinglass (gelatin of animal origin) or agar agar (of vegetable origin – and which therefore makes the panna cotta suitable for those who follow a vegetarian diet – which gives a firm consistency like polenta less elastic with respect to the isinglass).
Glass-free alternatives
You should know that there is a panna cotta made without fish and without agar agar: now it almost looks like blasphemy like when we offer gnocchi without potatoes (horror and horror… pity that gnocchi are born without potatoes earth, since the tubers were imported from the Americas long after the appearance of the recipe in Italy). Of this particular panna cotta without the two main thickeners, myths like the Similar sisters (Valeria and her twin sister Margherita, who unfortunately passed away last September), a bit like the Italian Julia Child: they were among the first, in fact, to offer (or spread) panna cotta thickened with egg whites. The cooking of this particular panna cotta must be done in a bain-marie as for caramel cream and flans.
There are those who combine panna cotta without fish with the biancomangiare recipe – ancient and traditional in Sicily, Sardinia and Valle d'Aosta, but – apparently – of French origin. The most famous dessert version is based on almonds (juice, extract), sugar, flavoring and starch to thicken… but Artusi brings back an old version which also includes cream and glue from sea, just like panna cotta!
A panna cotta made in the USA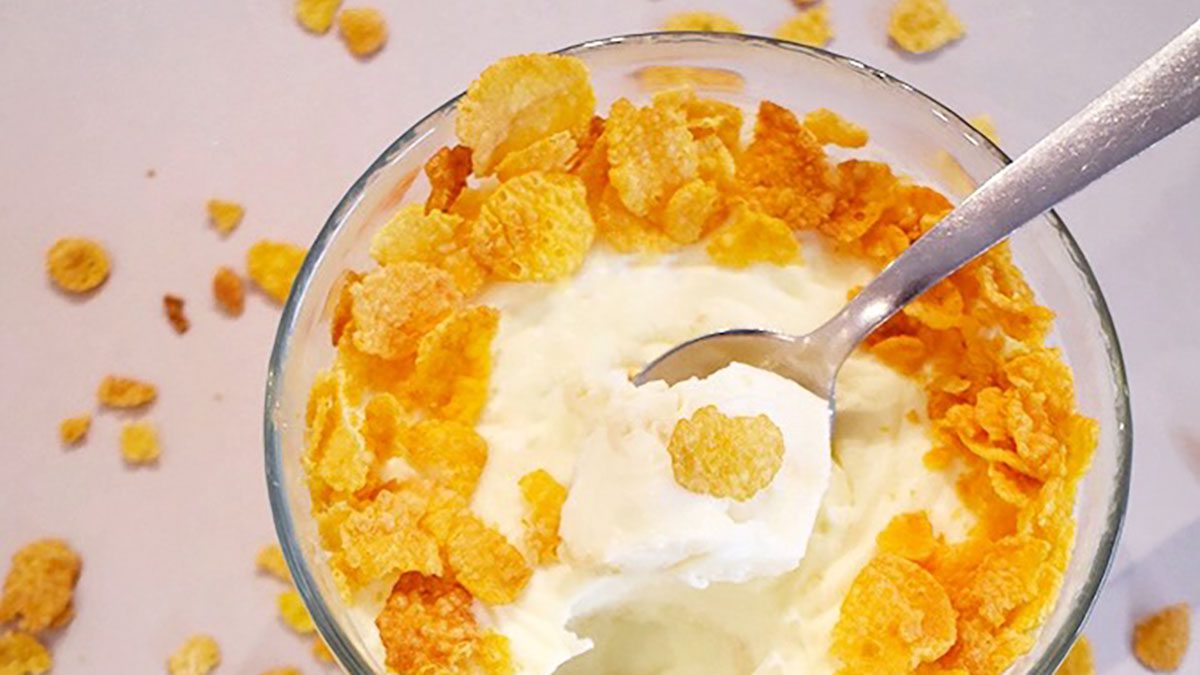 Impossible and unfair to avoid talking about panna cotta di Christina Tosi, an American pastry chef and entrepreneur who invented a very personal style of pastry years ago. Its patented creations belong to an alternative line, intended for adults who want to become children again through the flavors of childhood. In his milk bar in New York, he proposed Panna cotta with cereals and milktrademark now registered and recipe that goes around the world: a completely normal panna cotta, but made with milk flavored with cereals (corn flakes), after having left them for hours in infusion (you can find the recipe in the book written with David Chang,"Momofuku milk bar", Or on mine website).