Follow your grandmother's advice and you will prepare a mouth-watering dish, here are the Spinach Tagliatelle with Cipollara Meatballs, they will be perfect as ever.
Grandma's cooking is unique and inimitable, her dishes are always perfect and have no equal, so you can't go wrong with her recipes and advice. Today's dish is unique and perfect and you absolutely have to try it, here is the spinach tagliatelle with Cipollara meatballs, a pleasant and sensational combination of flavors at home that it is impossible to say no to.
Following his legendary advice, we will make a fantastic homemade spinach pastry, topped with a white wine onion sauce in which the meatballs will be golden, in short, a fantastic combination to lick your mustache for a lunch for the less compelling. If you think it's hard to go wrong, it's easier than you might imagine and it's also a lot faster than it looks.
A fantastic dish to which it is impossible to say no
What are you waiting for then? Follow the very simple step-by-step procedure for tying the apron and in no time you'll be bringing a real specialty to the table.
Read also: Particular and very quick dish, today fresh pasta with pumpkin pie with butter and parmesan cheese
To read also: Salmon pasta, the recipe that everyone can make, easy, fast and too good!
Preparation time: 30 minutes
Cooking time: 30 minutes
Ingredients for 4 servings
For the pasta
380g flour 0
300g spinach
Salt to taste
For dressing
1 kg white onions
400g mixed minced meat
2 eggs
80 g of parmesan
parsley to taste
1 minced garlic clove
250g white bread
milk to taste
extra virgin olive oil to taste
Salt to taste
pepper as needed
Preparation of Spinach Tagliatelle with Cipollara Meatballs
To make this simple and original dish, start by cooking the spinach in a saucepan with plenty of salted water for a maximum of 10 minutes at high temperature. Drain the spinach well and pour it into a mixing bowl, puree it and pour it into a bowl. Mix the flour again and a pinch of salt if you need it or if you haven't used it in cooking, knead until it forms a dry, non-sticky dough, but be careful not to overdo it with flour, it could indeed be too hard after cooking. Roll out the dough with a rolling pin (or better with a pasta machine) on a very fine, lightly floured grid, shape the noodles and set them aside covered with a cloth.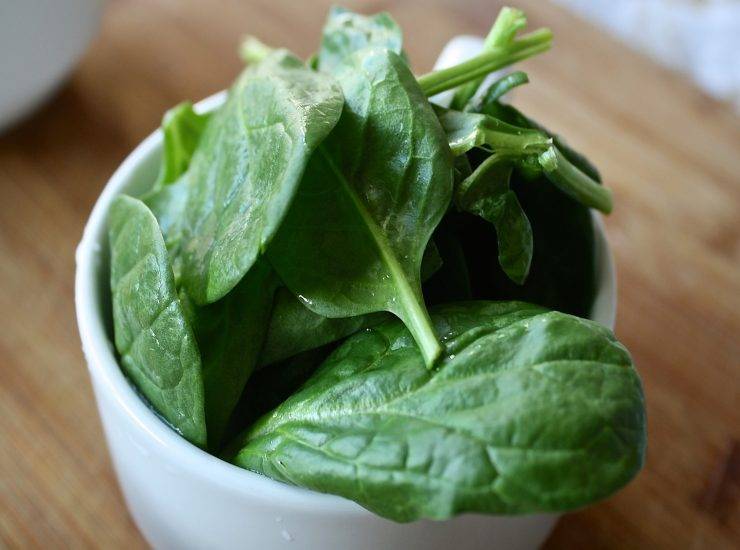 Then brown the finely chopped onions in a little extra virgin olive oil in a pan, let them brown over low heat. Meanwhile, prepare the meatballs by pouring the bread soaked in milk and squeezed well into a large bowl, add the rest of the ingredients and knead well until the mixture is homogeneous. Form small balls and pour them into the pan with the onions, mix with the white wine and let the alcohol evaporate over high heat. Season with salt and pepper.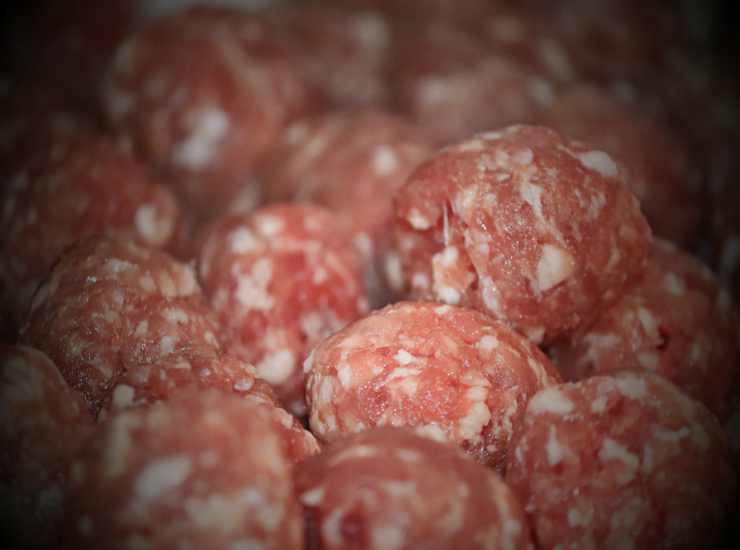 Put plenty of salted water in a saucepan to boil, lower the pasta and during cooking take a ladle of cooking water to pour it into the saucepan with the sauce, mix well. After the pasta has been cooked briefly, drain it then pour it into a saucepan, stir and let the sauce thicken, then dress and serve. Enjoy your meal.
To stay up to date with news, recipes and much more, continue to follow us on our profiles Facebook And instagram. If, on the other hand, you want to take a look at all of ours VIDEO RECIPES you can visit our channel Youtube.