It was held yesterday, September 25, 2022, on Italian Bread Ambassadors Technical Day, who met Matthieu Atzenhoffer, Ambassador and Mof of international renown in the main hall of Alma, the International School of Italian Cuisine. This day was also the occasion for the induction ceremony for the bakers welcomed into the Association.
As he pointed out Matteo Bertididactic director of Almaduring the welcome greetings to the International School of Italian Cuisine, Italian Bread Ambassadors is the first bakery association to meet in the classrooms of the Reggia di Colorno (Parma). The opportunity was there Italian Bread Ambassadors Technical Day that the bakers present (members and non-members) cohabited with Matthew Atzenhofferthe French Mof transplanted to Spain, to Barcelona, ​​who entertained those present with some typical products of his land and beyond.
The products made by Matthieu Atzenhoffer during the technical day of the Ambassadors of Pain Italia
From Alsace to Bavaria, from Normandy to Provence, sweet and savory products, all this and much more characterized the meeting with Matthieu Atzenhoffer. The master showed his working method by creating: the Bûche, in its captivating reinterpretation, the Oil pump and the Berewecke, traditional Alsatian Christmas sweets, Brie bread, beer bread and many others. Some of the recipes you will soon find also on our site.
For the occasion, interpreter of the master, Jérôme Lecomte, new Ambassador, accompanied by six other colleagues from all over Italy.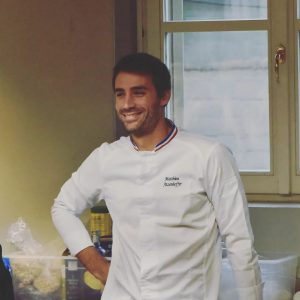 The induction ceremony
Induction is the name of the ceremony which celebrates the entry of a new Ambassador into the Association, who is presented by a godfather or godmother (member or member who is already a member) and then admitted after careful evaluation by the technical committee which considers, among other things, that the future Ambassador shares and transmits the values ​​of the Association.
In addition to the above Jerome Lecomtea Frenchman living in Teramo and about to open his bakery, were welcomed into the association: Fabio Anzanello of Mestre, Francesco Arena from Messina, Ricardo Avetta from Torino, Angelo Michele Ferrante from Milan, Ivo Corsini from Poretta Terme (Bologna) and Alessandro Vicedomini of Brotherhood (Coni).
Listen to the statements that the new Bread Ambassadors made to Corriere del Pane. You will be able to read it, see it, listen to it, consult it in a few days here.
There were moments of emotion, when the "mother" of Italian bakers Fausta Giorilli presented the new ambassadors through their professional and personal stories
Always present, the teacher Piergiorgio Giorilli and daughter Michele as the "hostess" of the Ambassadors of Pain Italia who wished to thank Alma, who hosted this Technical Day (see also her video statement still in the new issue of Corriere del Pane) and all the sponsors of the Association : Viron Mills, Molino Colombo, Molini del Ponte, Pool-Pack-Group, space genius, Julius Meinl, Maggia, Polin Group.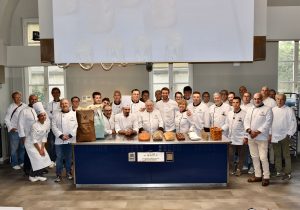 Corriere del Pane and Bakery 4.0 with Les Ambassadeurs du Pain
Guest of the Technical day by The Italian Bread Ambassadorsat in Alma, also our editorial staff who shared with the Ambassadors the moments of technical study with the teacher and beyond. The Bread Ambassadors have indeed set up a space for us during which it was possible for us to illustrate the Corriere del Pane, our native digital magazine which speaks to the Baker Entrepreneur (leaf through it here, It's free!). During the presentation, we also presented the next Bakery 4.0 which will be held on October 23 in Milan. We remind you that participation is free and that Bakery 4.0 there will be the many experts we have consulted in these first issues of Corriere del Pane to talk about business, rising energy prices, finding staff, and so on. We are waiting for you on Corriere del Pane, virtually, and at Bakery 4.0 in person, don't miss it! (Register for free here!)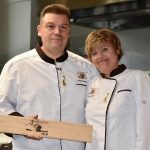 Alessandro Vicedomini and Michela Giorilli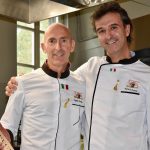 Angelo Michele Ferrante and Mirko Zenatti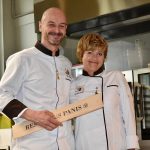 Fabio Anzanello with Michela Giorilli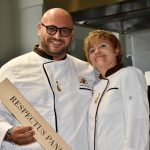 Francesco Arena with Michela Giorilli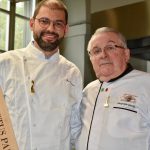 Ivo Corsini with the master Piergiorgio Giorilli
Jerome Lecomte and Gianfranco Fagnola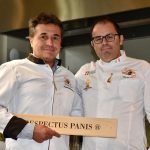 Riccardo Avetta with Gianfranco Fagnola