The Tropea red onion it is the undisputed star of many recipes and preparations, a unique food capable of giving a winning touch to every dish. But also a true ally for health, thanks to its incredible properties. The red variant of this unique vegetable is inextricably linked to the Calabria region and is far more famous than the homonymous varieties produced in Romania and the United States. Also known as purple onion, in Italy it is known as red onion di Tropea and is grown between the province of Vibo Valentia and the municipality of Amantea, in the province of Cosenza.
It is a vegetable with a unique history, which has benefited from the IGP designation since 2008. The shape is rounded and turns towards the oval, the color is red like the classic case but the interior is white, fleshy with pink-purple nuances. His is a good taste but intense, like the refined but decisive fragrance. It is a real summary of well-being, which is why it must always find a place on the table.
Tropea red onion, the most delicious recipes
The Tropea red onion can be eaten cooked but also believedthus increasing the absorption of its properties antioxidants. It just needs to be cool, firm, mold free and stored in a dry place. The onion finds its place in almost all dishes, from the first to the second, including side dishes and starters. Both with fish and with meat, transformed into a cream to season pasta or to enhance focaccia and omelettes, barley, cereals and risotto. To taste it at best, here are some Recipe easy to prepare.
Sweet and sour red onions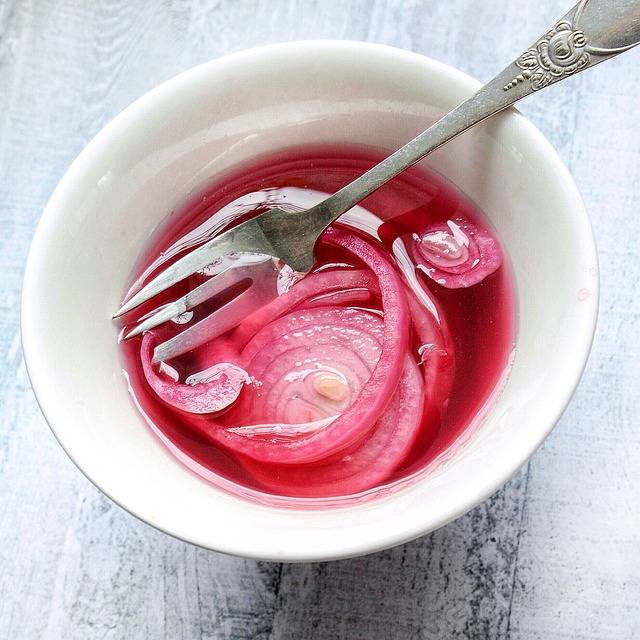 A simple and quick proposal to make, just mix 100 ml of water, a tablespoon of White vinegar and one of sugar, while in a pan brown the peeled and minced onion with olive oil. Add the mixture and simmer, protecting with a lid. Continue removing the lid until the liquid is absorbed, pour into a dish sprinkled with sugar. If necessary, add salt to taste, thyme or fresh mint.
Caramelized red onions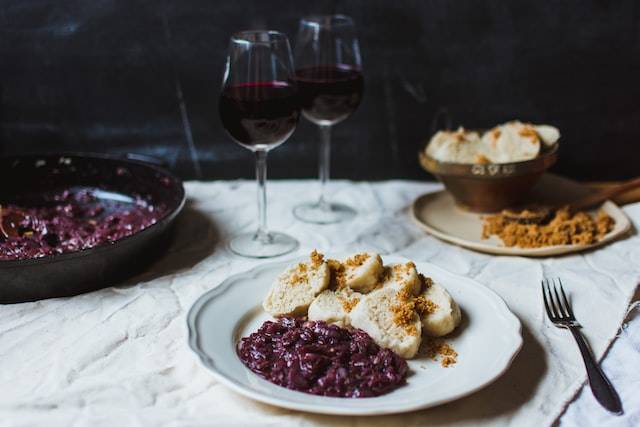 Variation of the previous recipe, peel and slice the onions, browning them in a pan with olive oil or a knob of butter. Complete the preparation by adding a tablespoon of brown sugar and a pinch of salt, stirring for a few minutes, always over low heat. Add 5 cl of balsamic vinegar, continuing to cook for about twenty minutes and uncovered towards the end, leaving to dry gently. They should not be dry but soft and delicious, they are served warm or cold as an accompaniment, garnish or appetizer.
Tropea red onion salad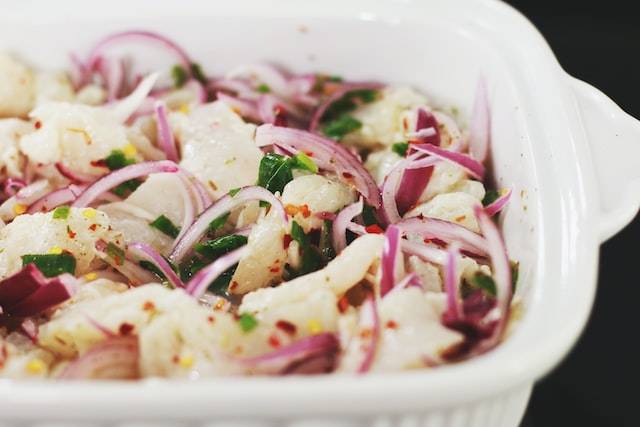 A classic from the town of Tropea and in the colors of summer, all you need is a few fresh red onions, a handful of tomatoes, two cucumbers and two peppers. The latter are cleaned by removing the seeds and the petiole, peeling the cucumbers and cutting the whole thing, pouring it into a large bowl. Add the thinly sliced ​​fresh tomatoes and the Tropea red onions, peeled and thinly sliced. Mix gently adding a little dried oregano, salt, a drop of vinegar and extra virgin olive oil, andsalad it's ready to eat. If desired, you can add lemon juice, black pepper and fresh mint. For a quicker version, you can season the onions only with oil, vinegar, salt, pepper, serving them only on slices of toast.
Grilled red onions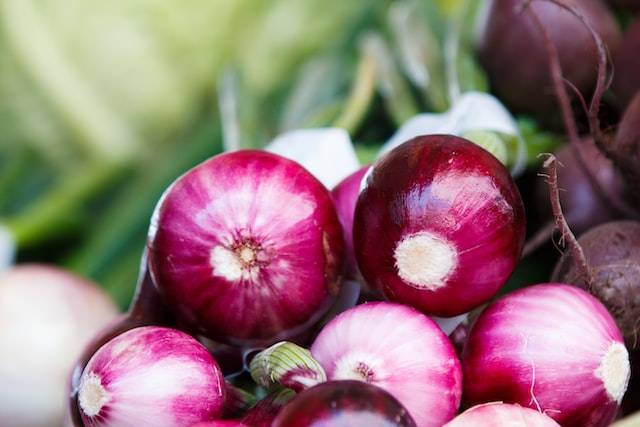 For the onions au gratin peel, wash the onions and cut them in half, arrange them on a baking sheet with the cut side up. Drizzle with oil, salt and cook for about 20 minutes at 250 degrees. Remove from the oven and top with the breadcrumbs, parsley and black pepper, in addition to the chopped pachino tomatoes and cook for another five minutes. Alternatively, they can be flavored with fresh thyme, sage and rosemary.
Red onion, properties and curiosities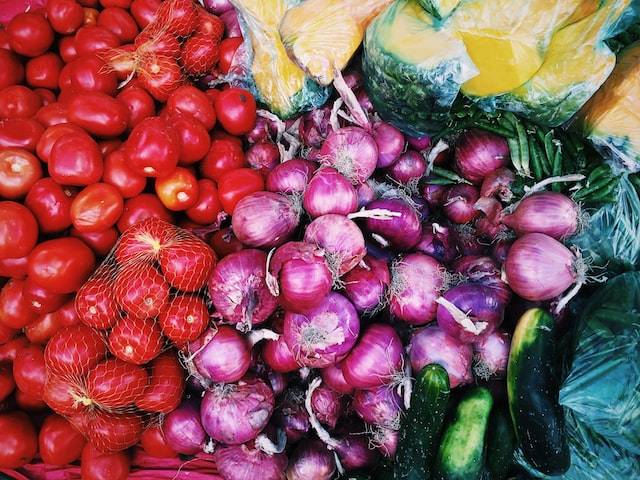 The red onion has a historical connection with the city of Tropea in Calabria, it's a long-standing culture. It was the Phoenicians who imported it, like the Greeks, who learned of its qualities and its use from the Assyrians and Babylonians. A decidedly historic vegetable, also linked to some fossil discoveries in Central and Western Asia, which date its use back to 3000 BC. Belonging to the Allium Cepa species, the red onion became the protagonist during the Bourbon period. , thanks to imports throughout Northern Europe. . Flavor and use as well as growth are all critical factors related to timing and soil preparation. It's a volcanic soilrefreshed by the sea breeze and facilitated by a mild temperature even in winter.
The onion is rich in potassium, which it absorbs from the ground, but also in vitamins E and C, iron, selenium, iodine, zinc and magnesium, as well as in sugars such as glucose, fructose, sucrose. It is a beneficial food since strong anti-sclerotic power with undeniable benefits for the heart and arteries, to prevent the risk of heart attack and cardiovascular disease. It's all thanks to thiols, or natural organic compounds that counteract the buildup of fatty sediments in the blood, sweeping away lipoproteins that pollute the blood and harden the arteries. It's a vaccine against influenza, it also has an anti-hemorrhagic, antibiotic and even antioxidant action. It purifies, stimulates diuresis, eliminates excess water and reduces water retention. It improves skin health, is a natural sedative and promotes good sleep, while relieving colds and flu, with beneficial effects against asthma. The onion is a healthy and light food, perfect for those who follow a balanced diet, a real ally of daily well-being.