You can turn a simple recipe into something amazing, make special pancakes and make delicious treats out of them to surprise guests, here's how you should do it.
All you need is a little imagination in the kitchen and above all a little inventiveness and in no time you can transform what may be a banal recipe into something really surprising. Today, for example, we are going to revolutionize a great classic by pinning a few small changes here and there and you will quickly prepare delicious pancakes of pancakes to surprise the guests, here is how you should do it.
As expected, a few small changes will be made to the usual pancake recipe, just to allow us to create a perfect base to garnish. For example, they are free of butter but they will always be soft, only once cooled according to the method that we will reveal to you, they will form a kind of sandwich that will accommodate this very delicate filling of milk cream embellished and decorated with raspberries. sweetened, in a short time you will obtain sweets so perfect that they will be better than those in pastry.
Try to make delicious homemade sweets with a clever and very fast method
So how about trying to prepare them together? Then follow the procedure in detail, attentive to each step and we guarantee that in no time you will be able to make young and old happy. Let's start right away.
Read also: Coffee pancakes for a gentle awakening
Read also: Pancakes 0 calories, lactose-free and fat-free, the snack is perfect for everyone
Preparation time: 20 minutes
Cooking time: 5 minutes
Ingredients for approximately 24 candies
For the pancakes
300g flour 00
120g sugar
4 tablespoons oil
3 whole eggs
200g milk
15g vanilla baking powder
1 pinch of salt
For the milk cream
250g cold sweet whipped cream
60g cold condensed milk
25g honey
Decorate
120 g of raspberries approximately
sugar to taste
Preparation of gourmet pancakes
To realize this tasty idea to bring to the table for dessert, start by preparing the cream. Start by whipping the very cold cream out of the fridge until stiff peaks form, in a separate bowl pour the condensed milk, honey and mix vigorously. Then add the cream little by little with circular movements from bottom to top, after which it will be ready.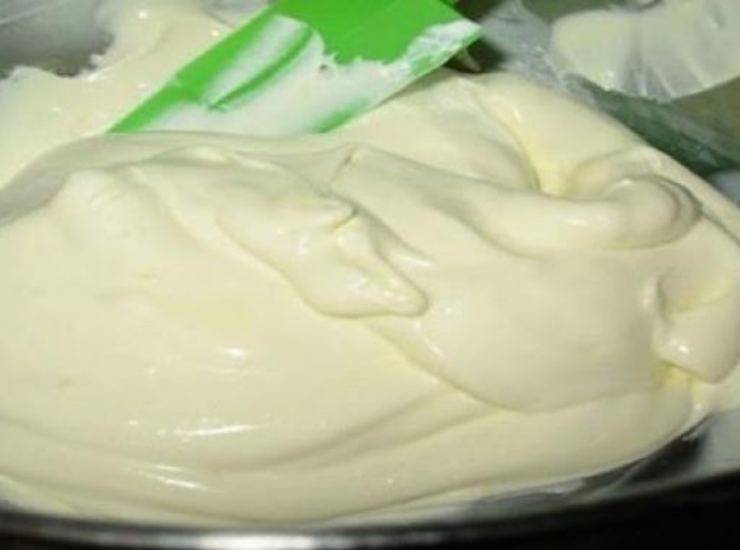 In a bowl pour the eggs with the sugar and a pinch of salt, with a whisk mix vigorously until the mixture is light and voluminous. Continue to incorporate the oil and milk. Only at the end add sifted flour and baking powder. Once you get a homogeneous mixture, cover the bowl with cling film and leave to rest in the refrigerator for 30 minutes. Grease a non-stick pan with a little butter, pour a small ladle of batter and cook the pancakes.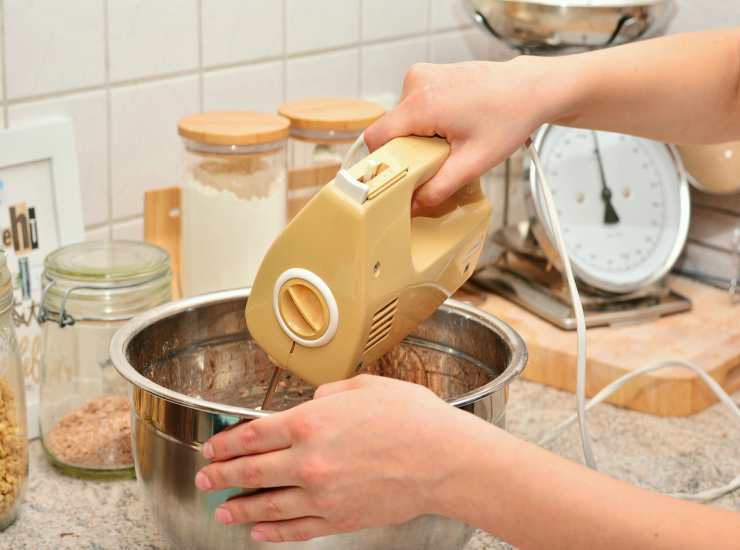 When bubbles form on the surface, they will be ready to spin, so continue cooking on the other side as well. Now place the pancakes on a raised rack on the shelf and create a curved shape by placing them between each rack. After about 30 minutes stuff them and place them in a container close to each other so that they keep their firm shape, keep them in the fridge for an hour and when ready to serve, add the raspberries that have been soaked in sugar. Enjoy your meal.
To stay up to date with news, recipes and much more, continue to follow us on our profiles Facebook And instagram. If, on the other hand, you want to take a look at all of ours VIDEO RECIPES you can visit our channel Youtube.