The Lunch mid-August – on the beach or in the countryside, in a park or on top of a mountain – it is a classic holiday rendezvous for Italians.
The Augusti Feriae ("Augustus rest") were born in the Rome of Augustus – there is also a date, August 1, 18 BC. The month of August in fact traditionally marked the end of agricultural work, which was particularly heavy in the time, and was a time of rest and celebration. Later, the Church moved August 15 to the 15th, to coincide with the Christian feast of the Assumption of Mary.
In modern times, in the fascist era, the regime established the tradition of popular travel. Through associations and corporations after work trains were organized at heavily discounted prices. It was a way to allow a picnic or a short vacation even to the poorest. Since food was not included in the price of the trip, the tradition of packed lunches was born. Which nowadays ranges from mortadella or parmigiana sandwiches to lasagne, baked pasta, to the dishes we illustrate below.
Always accompanied by the final watermelon (but also as a snack, perhaps eaten with bread).
In a highly localized nation like Italy, divided into many regions and territories, it is only natural that many different gastronomic traditions related to the mid-August lunch were born. Regional,
I bored you back then with memories of the mid-August lunches of my youth. So I move on to some of Ferragosto's most popular local Italian traditions – regional dishes that have often crossed local borders.
Mid-August in Piedmont: the Margheritine of Stresa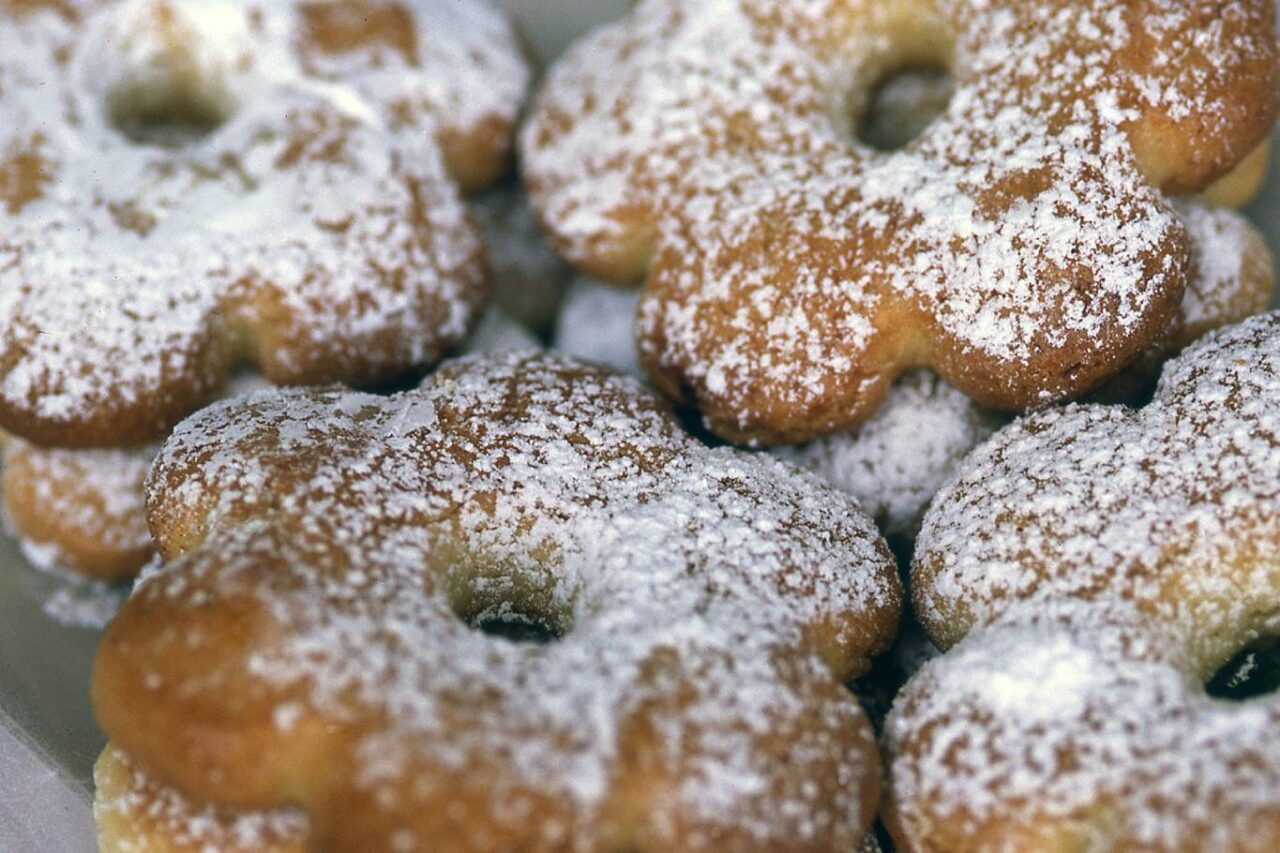 The Stresa Daisies are typical biscuits from Stresa, a Piedmontese town on Lake Maggiore.
Created in 1857 by pastry chef Pietro Antonio Bolongaro, they take their name from Princess Margherita of Savoy. Bolongaro had in fact prepared them to celebrate the first communion of the future Queen of Italy, who loved them very much. Once on the throne, she established that the daisies should end each mid-August luncheon, bringing the tradition to life.
Their flavor comes from the presence of sifted hard-boiled egg yolk among the ingredients.
Cold Lombardy Minestrone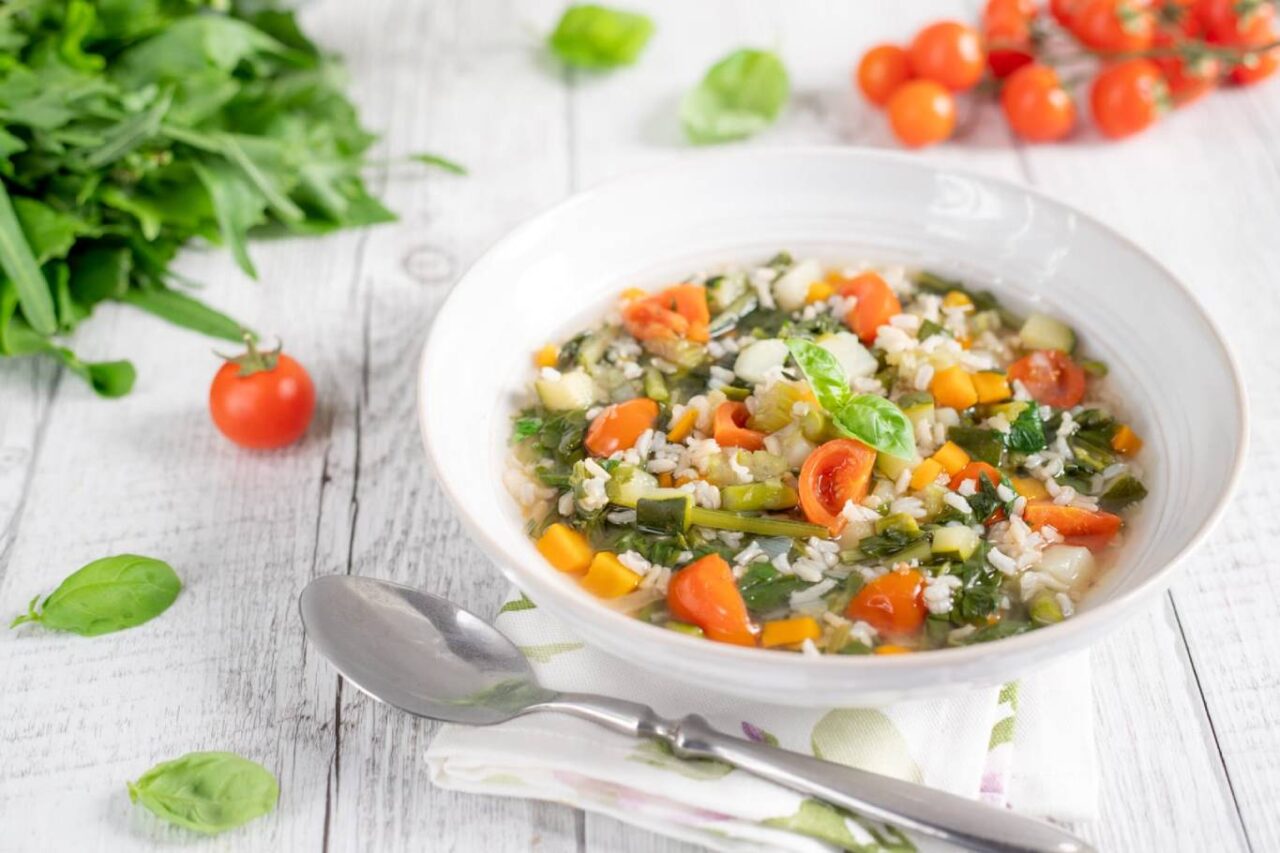 We can define the Cold Minestrone a contemporary, seasonal reinterpretation of the classic winter minestrone. Prepared with rice (we are in Lombardy: for us it is not good with pasta), it is dense and rich in summer vegetables.
Pictured is the mid-August lunchtime minestrone by Sonia Peronaci: find the recipe here.
Liguria: Minestrone with pesto and Capponadda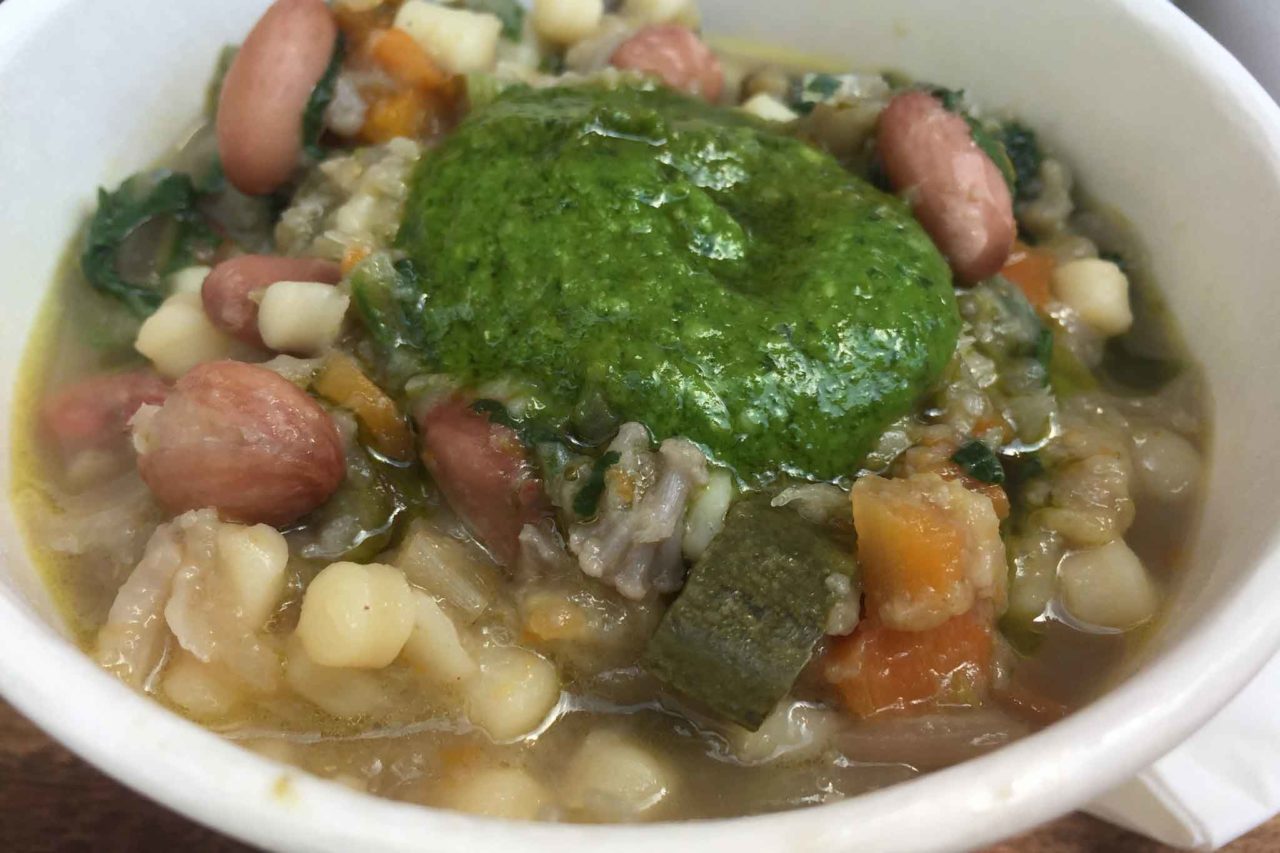 Among the mid-August lunch dishes, the Ligurian variant of vegetable soup with pastathe one prepared, of course, with the Pesto. Which, in the photo, is Roberto Panizza's Pesto Rossi: very good (we were talking about it here).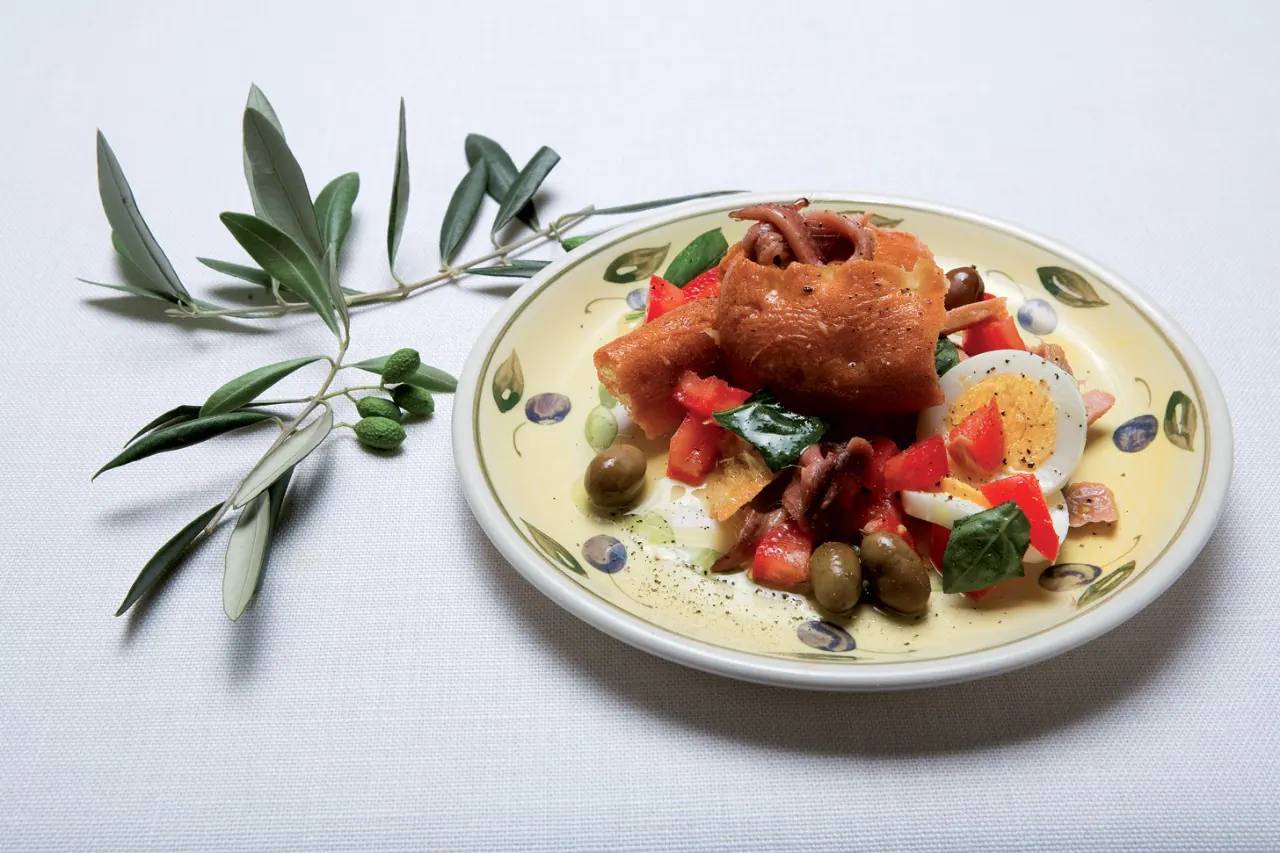 But Ferragosto in Liguria also means focaccia, farinata, stuffed anchovies. And, in Genoese, it means Capponadda Ligurianthe said sailors salad.
The base was sailor's biscuits, a dry and thin bread, easy to store on ships during long voyages. Soaked in water and vinegar, it was seasoned with garlic, oil, anchovies, olives and capers. In the continental version, Ferragostana, other fresh ingredients have been added, from tuna to tomatoes.
Mid-August lunch in Tuscany: stuffed pigeon and biscuits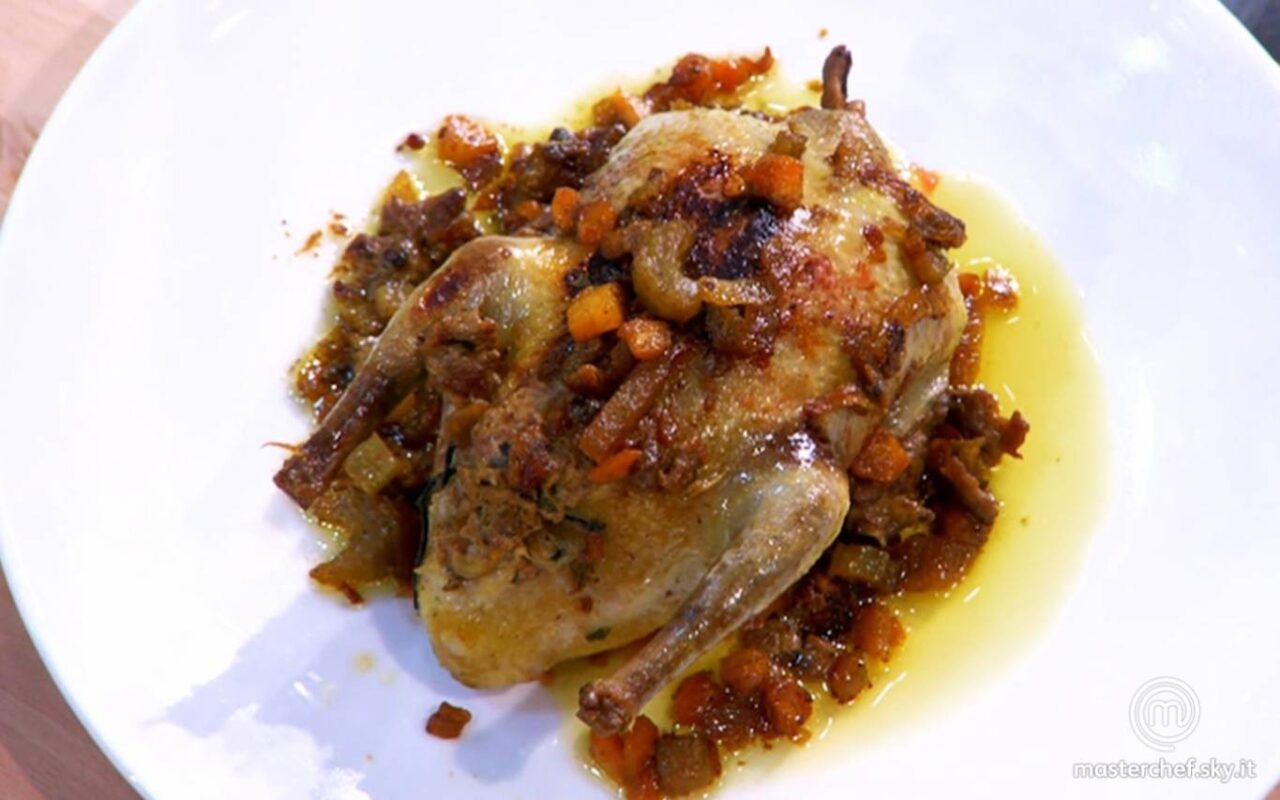 Filled with finocchionaa fragrant Tuscan salami with abundant wild fennel, the stuffed pigeon it is served with sausages and potatoes. This one in the photo was made with a recipe from Chef.
Regarding the Mid-August Cookiesare shaped like a donut and the main ingredients are wine and anise.
In Umbria the Gnocchi with duck sauce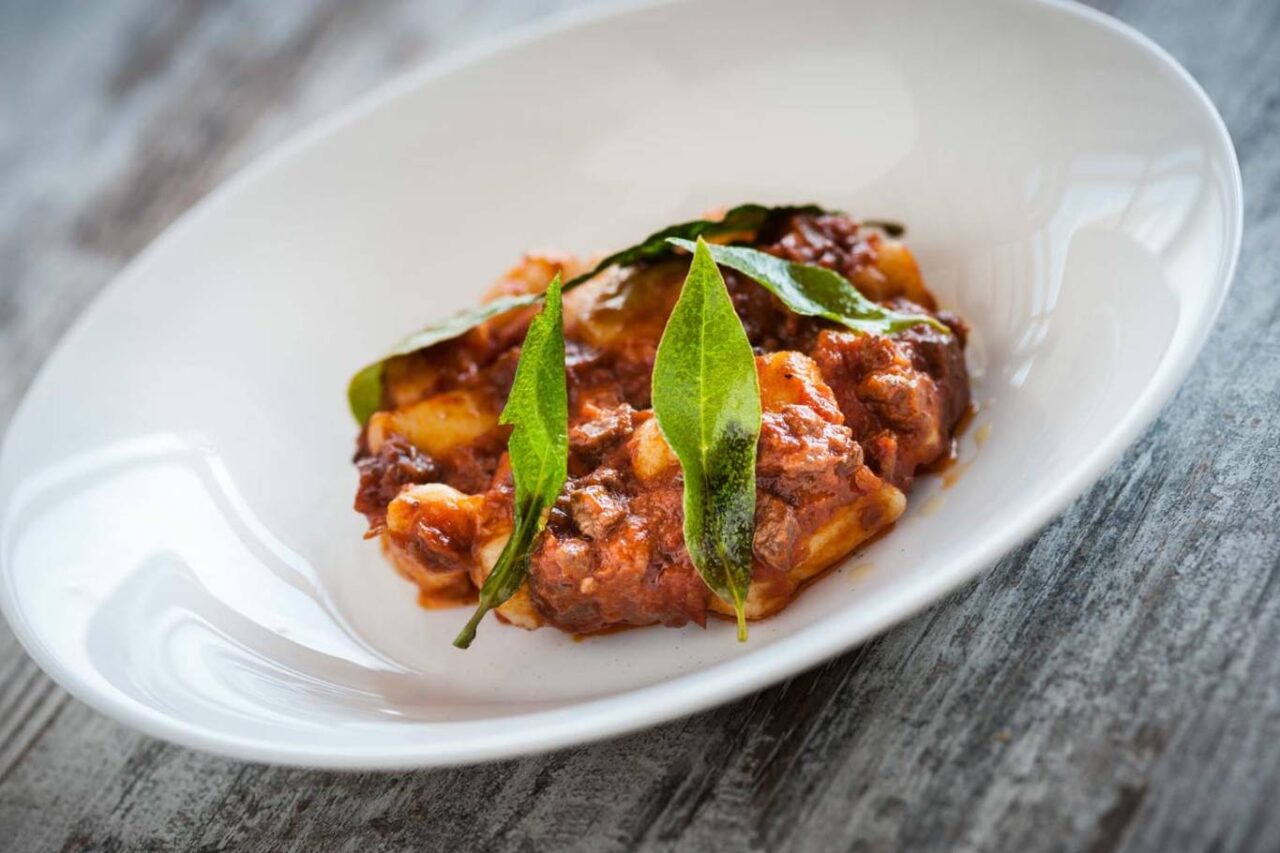 Traditional Umbrian dish, the birth of Duck sauce gnocchi it also goes back to the peasant milieu. The gnocchi seasoned with duck meat sauce, fatty and succulent, was the most appropriate dish to celebrate the end of the harvest work.
Chicken with peppers for mid-August lunch in Lazio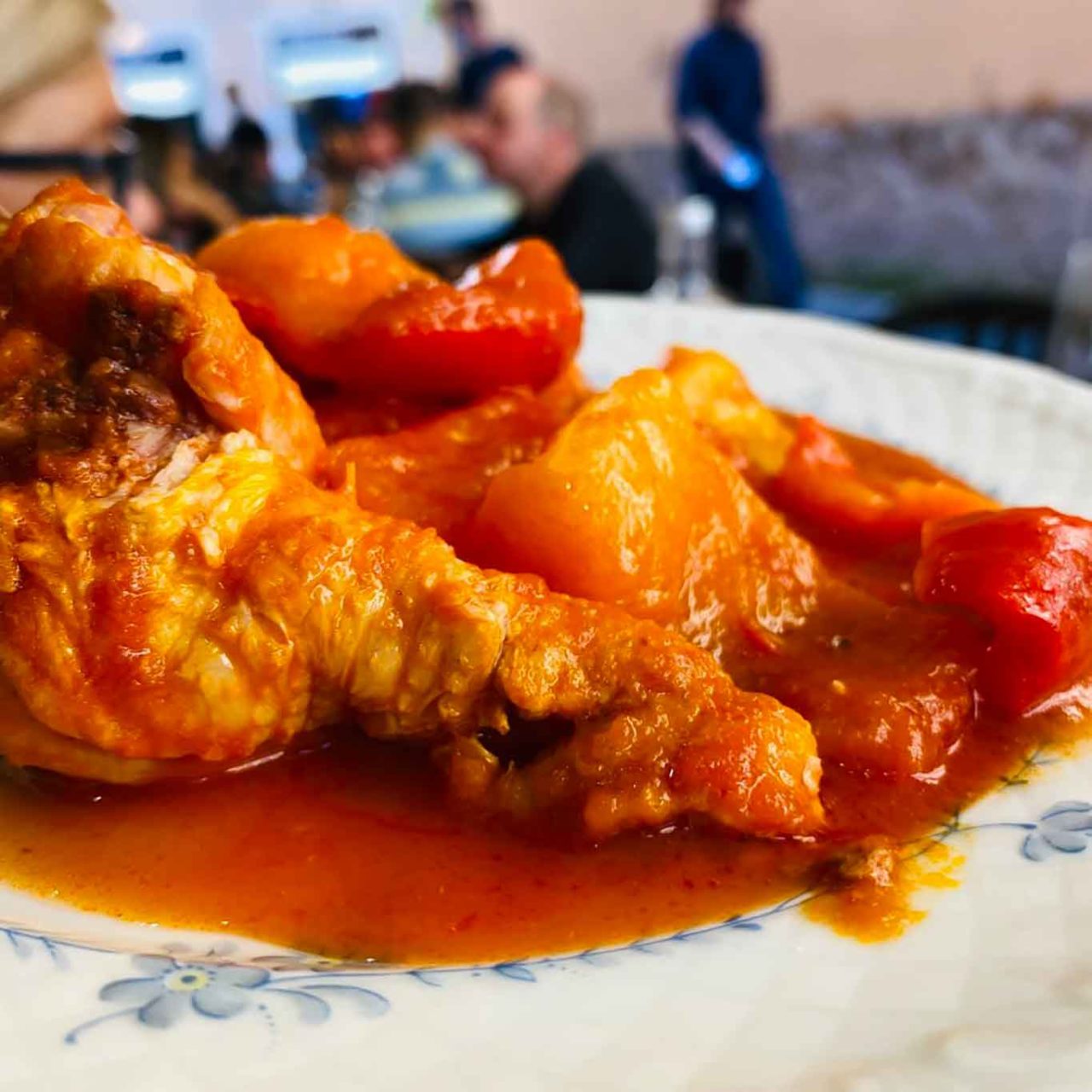 The recipe for Chicken stew with peppers Where Roman style characterizes the mid-August lunch of the Romans and of Lazio in general. It can be preceded by liver fettuccine.
The dish plays on the combination of the delicate flavor of simmered chicken and the milder, stronger flavor of peppers. Find our recipe here.
Mid-August Lunch in Campania: Zitoni with Capers and Cherry Tomatoes and Taralli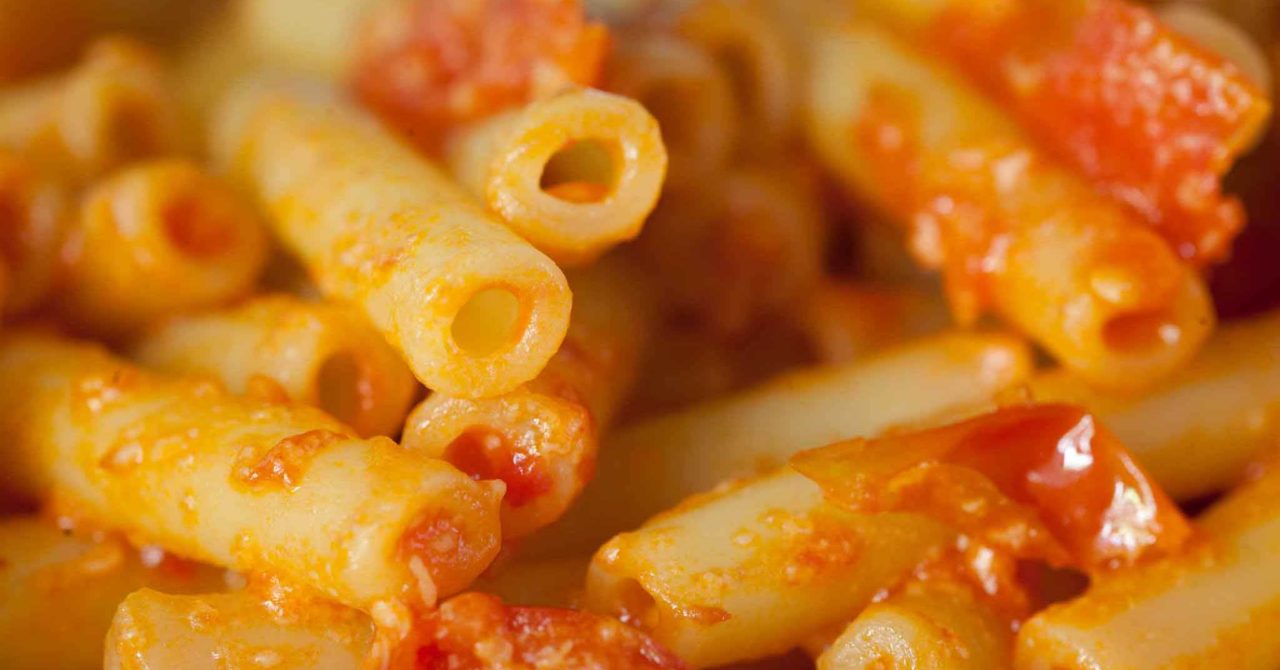 With the recipe for Zitoni with capers and cherry tomatoes we go down to the Amalfi coast. The zitoni they are a longer and wider type of macaroni than normal. Broken before cooking, it is seasoned with tomato sauce, capers and dried tomatoes.
THE Ferragosto Taralli instead they have a glazed coating made from water and sugar, lightly flavored with lemon juice.
From Sicily the Melon Frost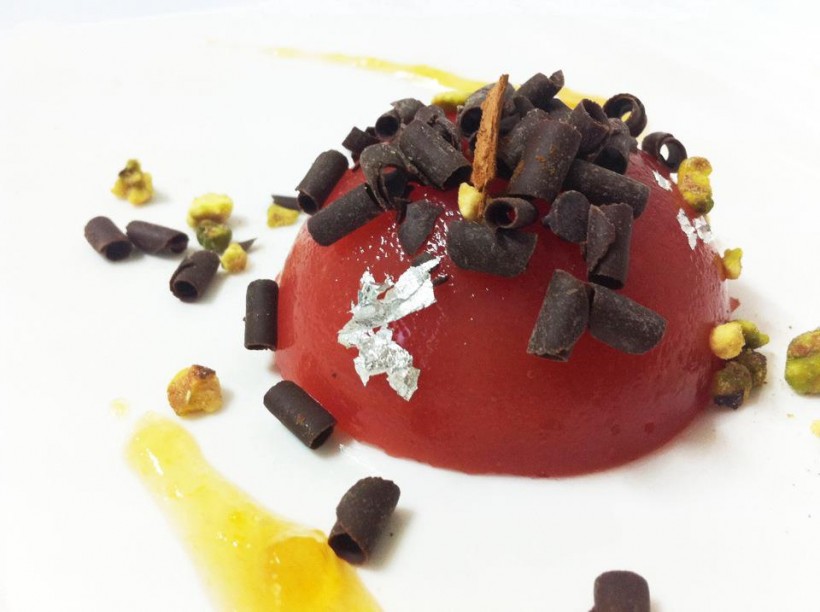 The frost melon it is called, in dialect, Gelu of Muluna: for non-Sicilians we remember that the melon is the watermelon. Basically, it's a kind of pudding, to be eaten with a spoon. It is prepared by sifting and cooking watermelon pulp with sugar and flour, and leaving the mixture in freezer for a few hours.
If you want to prepare it at home, we give you the Uncuocotutopepe recipe.
Stuffed peppers and tomatoes for a mid-August Mediterranean lunch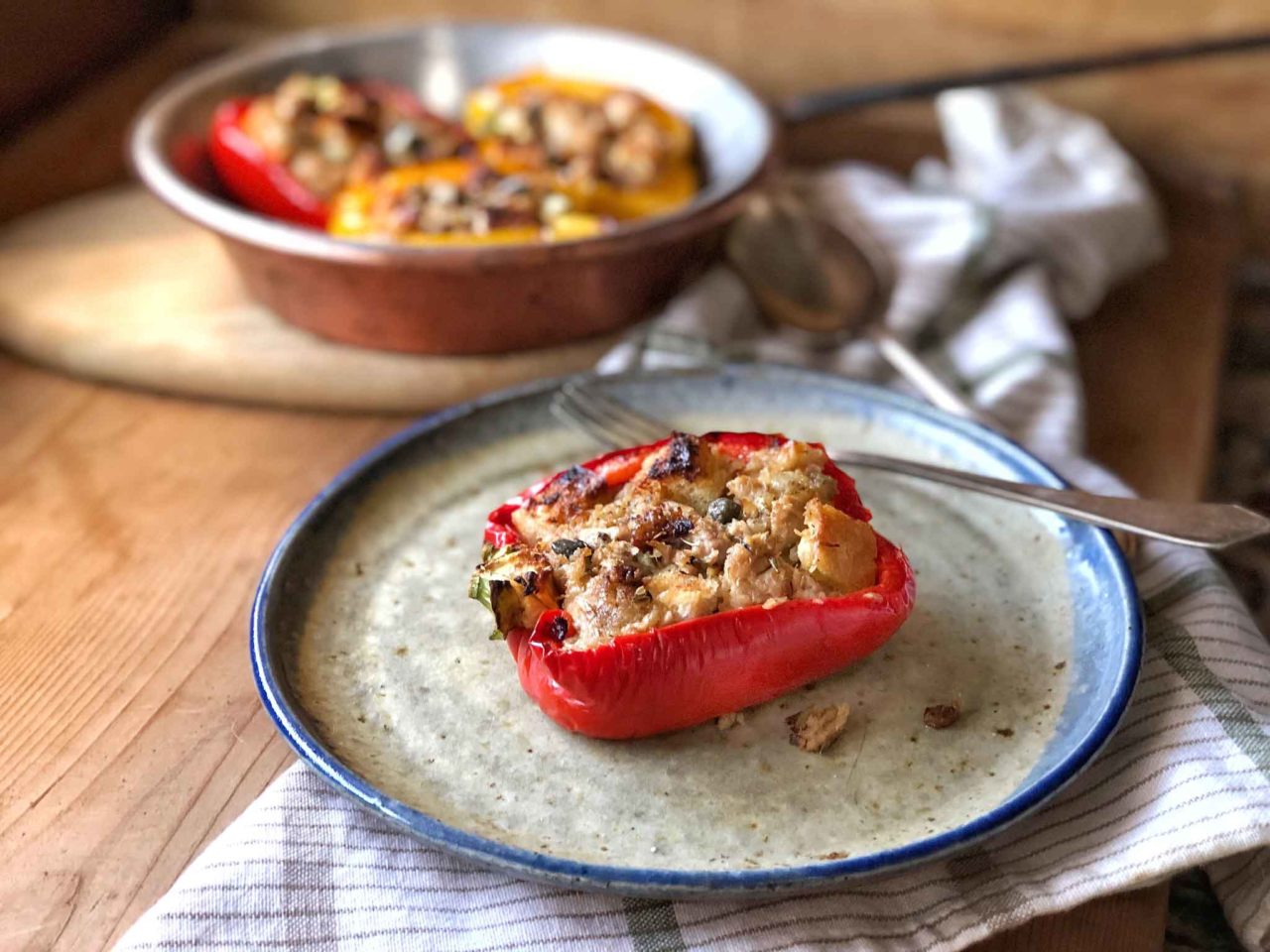 They cannot miss on the tables of August 15 i peppers and Stuffed tomatoes.
THE peppers they can be filled with a variety of different fillings, such as tomatoes. Here you will find 5 guaranteed successful recipes.
They are a dish that can be found throughout the Mediterranean basin, with various fillings, such as i Tomatoes.
In Greece, stuffed tomatoes are called moans and meat is used, or in a vegetarian version rice, vegetables and tomato sauce. In Turkey, they are prepared with meat. Toppings in Italy include various ingredients. They range from breadcrumbs, oil, cheese, eggs, herbs, garlic to tuna and capers, mint and parsley. A classic combination is rice, but also vegetable ratatouille. In Trentino meat is also used, in Calabria short pasta.