Each pasta has its own sauce and vice versa, an agreement that is not always automatic and that you could have been wrong who knows how many times. For example, what type of pasta do you use to make carbonara?
The typical dishes of our cuisine are numerous, all good and all that characterize the gastronomy of a specific region.
Everyone, more or less, has reproduced them at home, without knowing that there are big mistakes that it would be good to avoid so as not to ridicule themselves.
You're not always right, here are the rules everyone from Neapolitans to Milanese should know: if you don't know, it's a big deal
Well yeah, that's a big deal because if a certain type of pasta is paired with a certain sauce right from the start of the recipe, there must be a reason. And above all, never dare to contradict those who, of the typical gastronomic preparations of our regions, are a confirmed purist: you could come up against an endless quarrel on the origins of the tradition. Here is a small vademecum on how to pair a certain sauce to his perfect type of pasta. The historic couple that should never be sacrificed, even for the benefit of current cuisine which advocates innovation and contamination.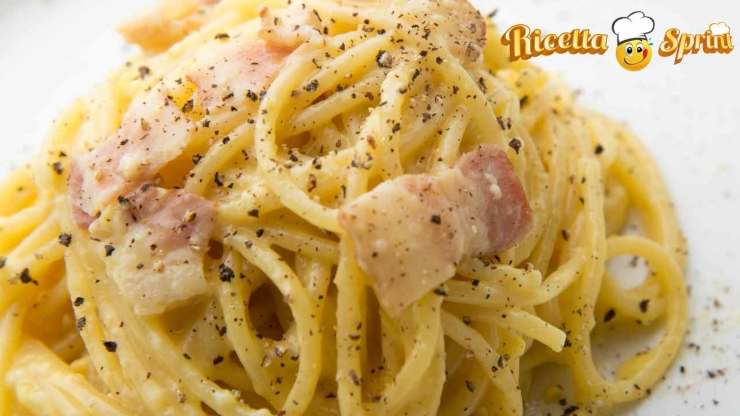 You might also like: Shock reception in a pizzeria, the boss makes customers pay the bills: it's controversial
Otherwise, even the grandmother on duty might start sending pots and wooden ladles to the poor unfortunate on duty's address. Let's start immediately with some absolutely iconic dishes of Lazio cuisine, much loved and super enjoyable. We are talking about the triad carbonara, amatriciana and gricia whose it cannot be ignored if you want to prepare a rich and tasty starter. Spaghetti is needed for two of them, while one relies on rigatoni. Let's see if you guessed right, so I can tell you the secret right away. The first two go hand in hand with long pasta, the last with short pasta: variations with bucatini are not allowed, it seems that in the dawn of time the only format available was spaghetti and therefore had to be do it this way.
But how good is pasta alla puttanesca? There are many who put rigatoni in it, making a big mistake
Between Lazio and Campania, on the other hand, there is the incredible taste of puttanesca sauce, with tomatoes, black olives from Gaeta, capers and anchovies: a taste bomb that absolutely demands pairing with spaghetti. A visit to Sicily to savor pasta alla Norma is a must: you know what format goes with this fabulous vinaigrette with grated finish ricotta with salted sheep's milk? Rigani celery, relatives of the more common, but slightly tapered rigatoni. Let's go back to Lazio to eat a cheese and pepper very quickly and even here the error is not allowed: the spaghetti, enveloping and tasty, are always excellent. Campania also offers us sauces made with clams and the beloved pasta alla Nerano.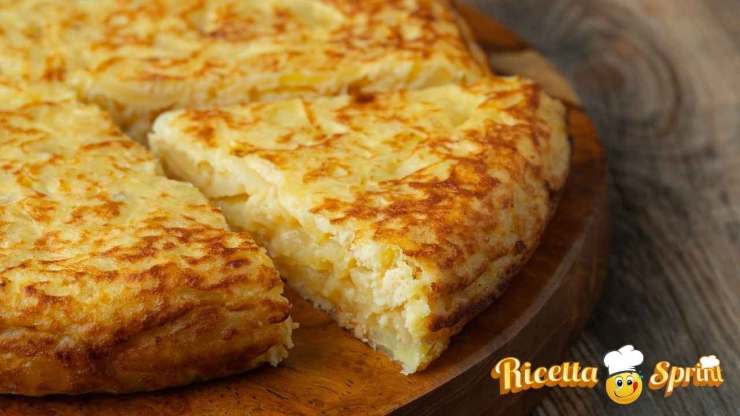 You might also like: Masterchef Italia, shock revelation from a former competitor: the accusation is very heavy
What do you want to put here, if not spaghetti? Just like the Neapolitan pasta omelette, an amazing anti-waste recipe that is also perfect to eat cold. In short, it seems that the shape of the pasta that perfectly identifies Italian tastes in the most famous typical dishes are spaghetti without ifs or buts. What about pasta and potatoes? You absolutely cannot compromise: you need mixed pasta or, in the Neapolitan dialect, called "primed pasta" to give more body to the final result. From today, you won't go wrong!
To stay up to date with news, recipes and much more, continue to follow us on our profiles Facebook And instagram. If, on the other hand, you want to take a look at all of ours VIDEO RECIPES you can visit our channel Youtube.